Tips for the Kitchen, for Better Nutrition
Posted:
March, 24, 2023 |
Categories:
Uncategorized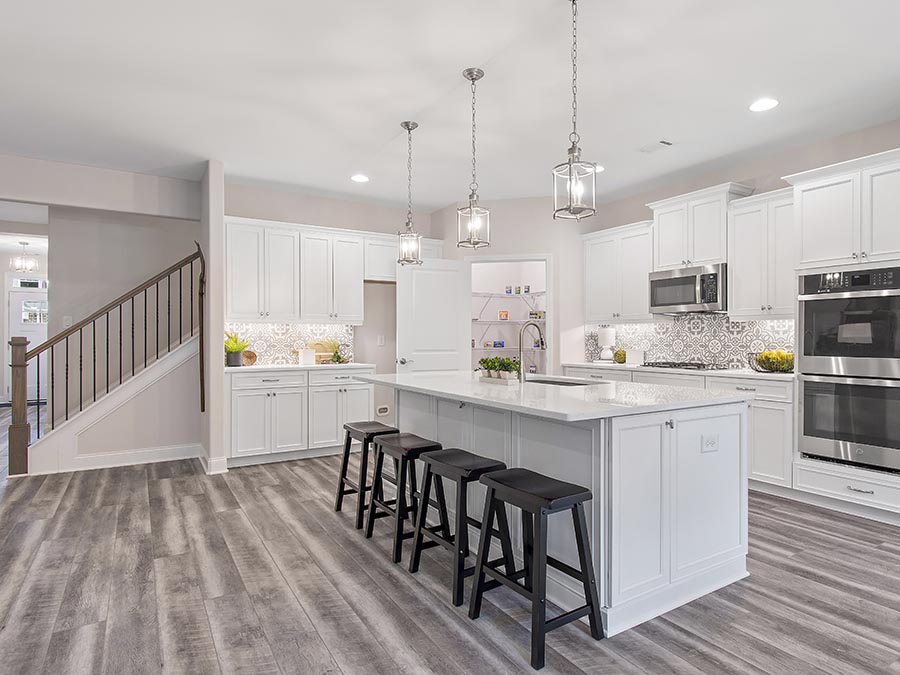 When we think about what makes a great kitchen, the first things that come to mind include modern appliances, proper lighting, ample storage, and a central space that makes the kitchen the heart of the home.
We think about how we will use the space, but rarely consider how the space will work for us.
March is Nutrition Month, so it's the perfect time to give your kitchen makeover – without having to change cabinets, appliances, or other major components. Instead, we'll just change how we use them.
Food Storage for Better Health:
How often do you throw things away when you clean your refrigerator or pantry? Especially when we have a warehouse membership, we tend to purchase items in bulk, but how much are you actually saving if half the food winds up in the trash bin?
Rather than storing items in their original packaging in the fridge, take a few minutes to separate bulk items into usable servings, and store them in containers with labels indicating what the item is, and when it was purchased. Be sure to rotate older items to the front of the refrigerator or pantry to ensure they are used, rather than thrown away.
For perishables, such as meats, fruits, and vegetables, store them by portion, instead of in bulk, making the items easier to use in recipes, or as a quick snack. Rinse and peel or cut fruits and store them in clear containers, making them as easy to use and enjoy as a pre-packaged snack. Chop vegetables and label the containers, even going so far as noting whether the contents will be used to prepare a specific recipe or meal.
Have a basket or bowl on the counter, filled with bananas, apples, and other seasonal fruits, so they tempt you when you need a snack: fresh over pre-packaged foods.
Finally, keep in mind guidelines that promote balanced nutrition:
Fill half your plate with fresh fruits and vegetables, and half with whole grains and protein.

"Eat a rainbow" of fruits and vegetables every day (or most days).

Whole grains include brown rice, quinoa, and the like. (Minimize white rice, flour, and processed foods.)

Choose lean proteins, such as poultry, fish, and beef or pork with "loin" or "roast" in the names.

Other proteins include eggs, lentils, beans, soy, and nuts.

Opt for water instead of drinks with sugar, artificial sweeteners, caffeine, or alcohol.
At Windsong, the kitchen is designed as the center of the home, comfortable and convenient for both preparing nutritious meals and entertaining guests. Ample cabinet, drawer, counter, and pantry space makes storing food and supplies easy to organize and to maintain. And getting together with friends to share meals or swap recipes is just part of the Windsong lifestyle.
Welcome to Windsong, Where Life's A Breeze!