Tips For Active Adults to Host a Stress-Free Thanksgiving
Posted:
November, 17, 2022 |
Categories:
Uncategorized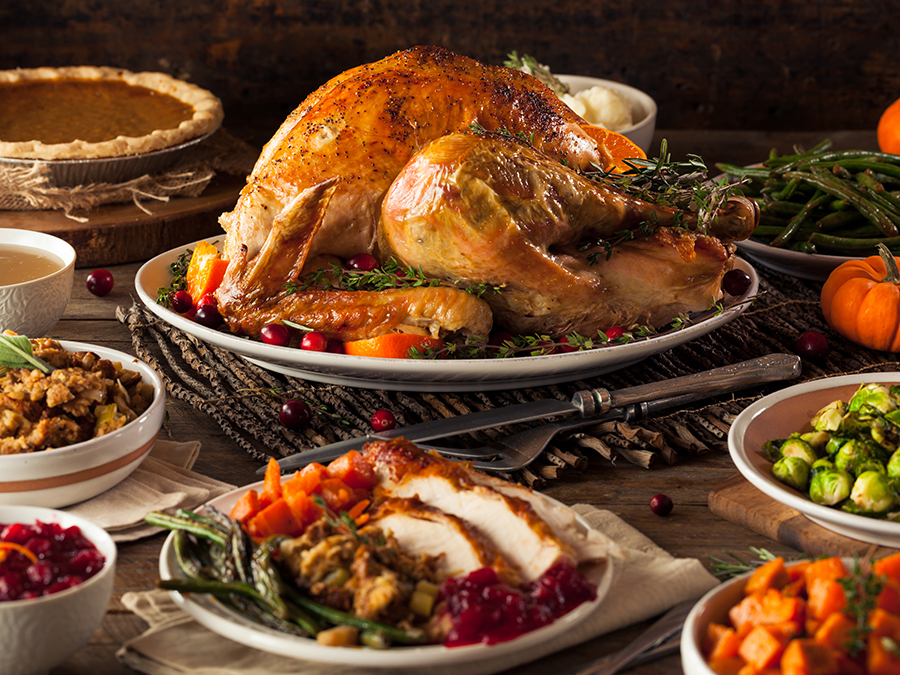 Yes, you read that right – stress-free Thanksgiving. If you are hosting in your new home this year, consider these tips from the experts at TheKitchn.com:
1. Find your serving platters, bowls, and utensils – as well as the festive wine glasses, water goblets, and other specialty dinnerware – this week, so you can clean it, and evaluate what might need a refresh (as in, purchasing something new).
2. Use sticky notes to label what each bowl and platter is to be used for, then compare it to your menu to ensure you have everything you need (and that a Thanksgiving Day kitchen helper doesn't have to rummage through drawers and cabinets to find the gravy boat).
3. Never turn down help! Whether a guest wants to bring a dish or help you in the kitchen on the big day, if someone offers, let them help!
4. Make a list of tasks, including what tools to use, and what time it needs to be completed. This will not only ensure that you don't forget to bake the rolls, it also ensures that you'll have plenty of oven space for each item (instead of jockeying for rack space last-minute).
5. Prepare side dishes ahead of time, if possible. Cranberry sauce doesn't have to be made the same day; in fact, it might taste better after it's had time to "sit." Make pies ahead as well, then just heat for a few minutes in the oven right before serving.
6. Better yet, buy a pie from a local bakery that specializes in tantalizing holiday desserts. Not only are you taking a task off your own plate (no pun intended), but you are supporting local business!
7. Set the table the day before. And scratch that off the day-of to-do list.
8. Have a bowl or basket full of conversation-starters to alleviate the lull in conversation (and avoid potentially volatile topics).
9. Purchase take-out containers and have them at the ready, to send leftovers home with guests, as well as to store anything you want to save for the next day.
10. Remember the reason for the day: relax, have fun, and be grateful for family, friends, and the beautiful home in which you are hosting the celebration.
At Windsong, homes are designed both for day-to-day living, as well as for hosting special gatherings. A stepless entryway with wide doorways make bringing in loads of groceries easier; ample cabinets, closets, and pantries make storing everyday items and special occasion pieces stress-free; and open floorplans mean that the chef never misses a moment of conversation (or the parade, dog show, or football game).
Welcome to Windsong, Where Life's A Breeze!