Beauty In the Eye of the Homebuyer
Posted:
March, 29, 2023 |
Categories:
Uncategorized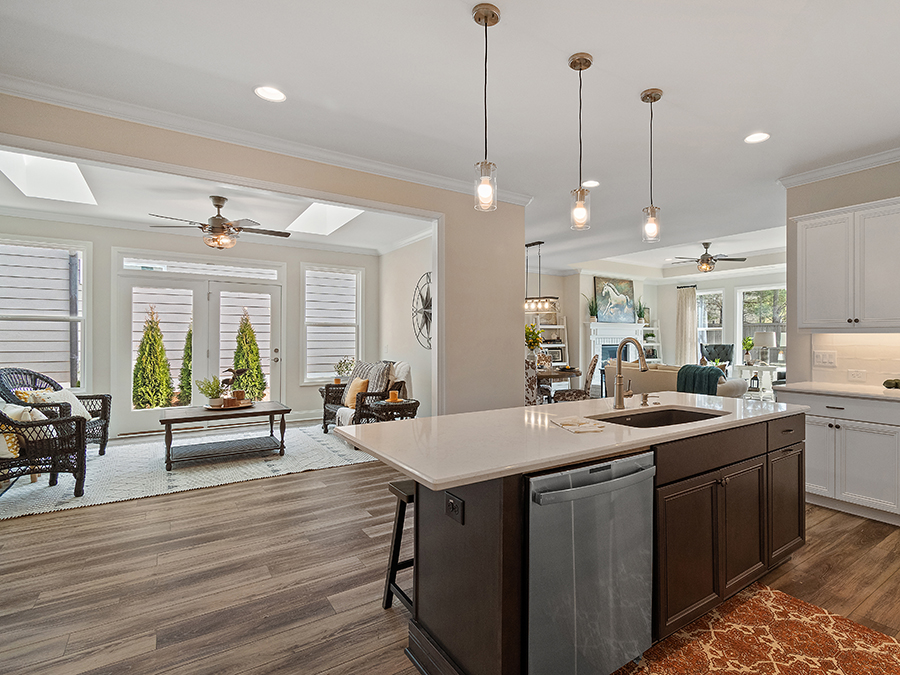 For two decades, Windsong has developed homes and neighborhoods in communities where Active Adults have found renewed vitality, vigor, and joie de vivre. Single-story living, with bonus rooms and ample storage, mean plenty of space for hobbies, guests, and designated space for seasonal décor and keepsake items, making right-sizing an easy decision.
Outdoor living spaces in the form of porches, private patios and courtyards, combined with wide sidewalks, pocket parks, and other community amenities, encourage healthy activities, and promote interactions with neighbors who become friends.
Since we're entering the growing season in Georgia, colorful floral displays are popping up, from the professionally landscaped and maintained front yards and common areas, to personal gardens in the form of courtyard plantings and container gardens.
Spring is in the air!
Just like the gorgeous blooms beginning to burst into existence in Spring, each with their own unique colors, shapes, and sizes, so, too, are the communities and homes where Windsong homeowners find their inspiration.
After deciding on the community that best suits their needs and lifestyle preferences, then choosing the floorplan that speaks to them, the real fun begins, as they meet with the design team to choose the finishes and fixtures to create the home of their dreams.
Like a bonsai, in which every detail affects the beauty and allure of the plant, the shape and details of Windsong continues to develop and adapt over time. The "tree" is never finished, but its beauty is enhanced by every new idea, innovation, and individual.
Twenty years after Windsong began as a vision to make the lives of Active Adults more enjoyable, we're still adapting, listening to the desires of our homebuyers, and creating new and exciting opportunities for you to live your best life!
Welcome to Windsong, Where Life's A Breeze!