Winter Care Tips for Active Adults' Courtyard Gardens
Posted:
November, 15, 2019 |
Categories:
Uncategorized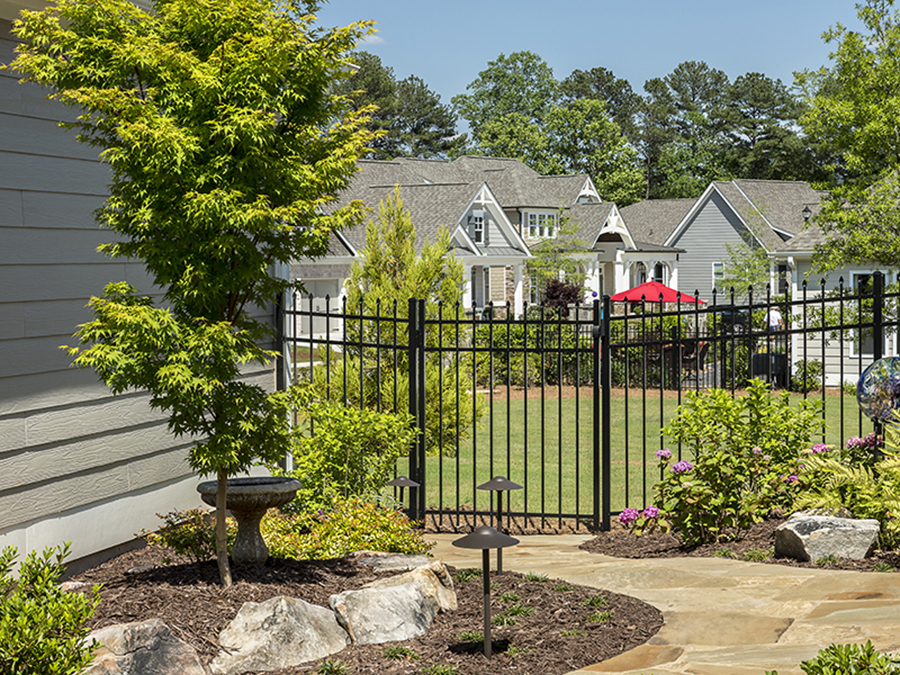 Patios, covered porches, and private courtyards are among the most alluring features for Active Adults when they right-size their homes at Windsong, because these spaces provide the perfect opportunities to continue (or discover) gardening on a manageable scale.
Courtyards offer an "outdoor room," expanding the living space to include gardening and entertaining areas that offer peace and tranquility which include flowers, herbs, vegetables, and whatever else the homeowner has in mind.
Because many courtyard gardens – and certainly patios and covered porches – include planting in containers, many gardeners wonder how they will preserve the plants and the footprint they've worked so hard to create, over the winter months.
Potted Plant Care
Annuals
Pluck back any flower heads and harvest seeds for use next year.
Empty the container after the plants die back, removing remnants of the plants, as well as any soil.
Wash the pots in warm, soapy water, and dry thoroughly. (Some experts recommend spraying the pots with bleach to kill any bacteria and to prevent fungus.) (See below for Container Care.)
Compost the soil and plant remnants. Do not re-use soil the following year.
Perennials
Maintain proper hydration levels throughout the winter months. Water lightly when the soil feels too dry, to maintain plant health. Over-watering may cause the roots to rot, and too much water will expand during a freeze, causing pots to crack and expose fragile roots.
Remove leaves that drop off of the plant, to combat growth of fungus.
Cover tender plants during hard freezes, or move potted plants to an indoor (but unheated) space, such as a garage or greenhouse.
For plants that die back (such as sedum and black-eyed Susans), cut the stalks back to the crown (ground level) and cover with mulch.
Container Care
For clay, terra cotta, or ceramic pots, empty pots of all plant material and soil, then wash in warm, soapy water. Allow to dry and place upside-down in a protected area such as a garage or storage shed, where temperatures do not drop below freezing. Placing towels or gardening cloth between pots will help prevent cracks or chips.
Follow the same cleaning instructions for plastic pots – remove all plant material and soil, then wash in warm, soapy water to remove traces of bacteria or fungus. When dry, pots may be stored indoors or outdoors.
Far from pining for their porch, patio, and courtyard gardens, Windsong homeowners find that poring through seed and plant catalogs, in the family room beside the gas-log fireplace, is the perfect pastime over the winter months, and neighbors may find delight in sharing seeds and cuttings from their favorite plants.
Welcome to Windsong – Where Life's A Breeze!