Windsong Wonderland
Posted:
December, 27, 2017 |
Categories:
Uncategorized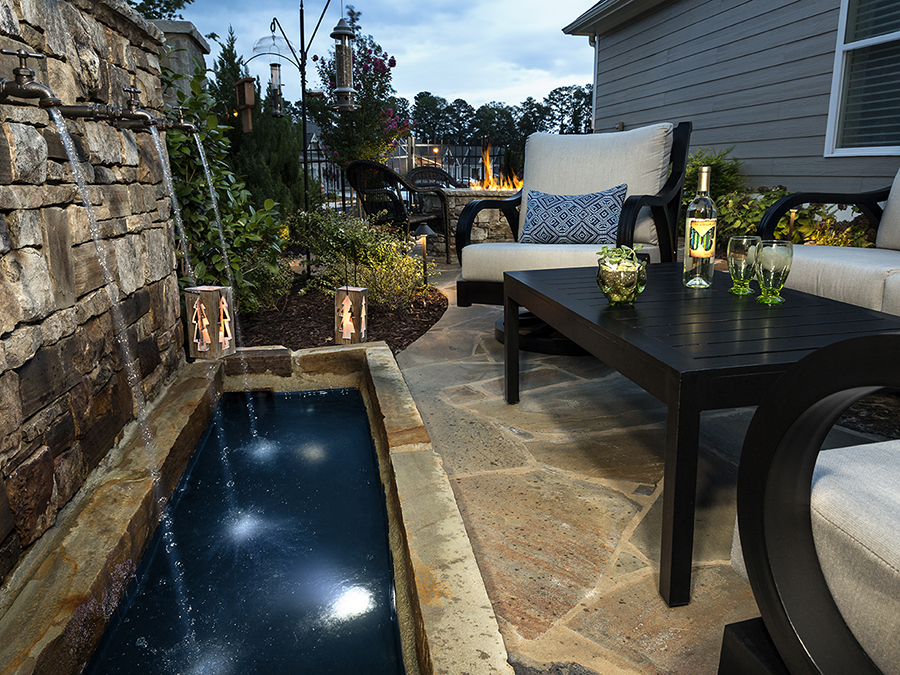 Windsong Wonderland
Doorbells ring
and you're greeting
All the friends
you've been meeting
A beautiful sight
The courtyard at night
Living in your Windsong Wonderland.
Gone away is lawn maintenance
Now there's time to make acquaintance
With neighbors galore
Friends at the door
Living in a Windsong Wonderland.
On the sidewalks we wave to our neighbors
Enjoying wide front porches all year 'round
We invite them to come out and join us
Voila, another friendship we have found!
Later on we admire
Gas logs in the fire
The great room we view
From the grand kitchen too
Right here in our Windsong Wonderland
We have ample room for overnight guests
And a space for crafts and hobbies too
For gardening or dinner or private rest
The courtyard is our favorite spot, it's true
Every feature is thrilling
Now the secret we're spilling
New friends we have made
It's a home where we'll stay
Right here in our Windsong Wonderland.
Luxury living, yes please
Where Life is a Breeze
Welcome home to Windsong, ain't it grand!