Windsong Properties Welcomes New Team Members in the New Year
Posted:
February, 1, 2021 |
Categories:
News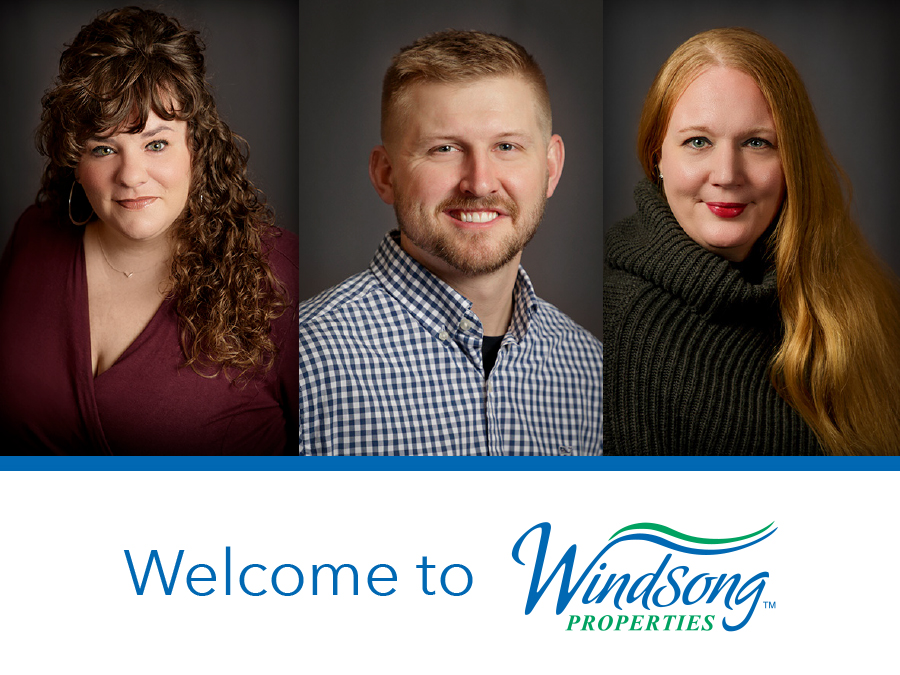 We have several new team members to welcome to the Windsong family in 2021.
We are excited to welcome Jordan Brown, our new Sales Hostess at the Echols Farm Welcome Center. Prior to joining Windsong, Brown studied Early Childhood Education and taught in Cobb, Paulding and Douglas Counties. As Sales Hostess, she will work with visitors and prospective homeowners to coordinate tours, answer questions and provide information about the many features Windsong homes offer. Her drive for personal growth makes her a valuable addition to the Echols Farm team.
Our newest team member at our Marlowe community is Bryant Pollard, filling a Finishing Manager role. We are thrilled to welcome Bryant to the team as his attention to detail and focus on customer satisfaction will allow him to expand Windsong's success. Previously, Pollard was a Renovations Project Manager in Chattanooga, Tennessee. He developed an understanding of fire safety systems through his training as a Firefighter through the Chattanooga Fire Department Fire Academy. His previous experience completing remodeling projects and meeting the time frame expectations of each customer make him a valuable asset to the Marlowe team.
At our main office, we extend a warm welcome to Amanda Knudsen as a New Home Warranty department member. Her work as Service Department Manager for America's First Choice Home Warranty as well as Maintenance Coordinator in property management grew her knack for fostering homeowner relationships. Her ability to explain residential construction mechanical systems in simple terms helps new customers feel confident their warranty issues will be handled in a prompt and professional manner.
Windsong's mission is people-centric. From our homeowners to our employees, our business excels because of the incredible people that make it possible. We are looking forward to a full year in 2021 with lots of exciting announcements and news. To learn more about our newest team members or read about our full team, visit our Meet The Team page.