Windsong Properties' Finishing Manager, Greg Norwood, Earns Master's Degree in Construction Management
Posted:
May, 31, 2018 |
Categories:
News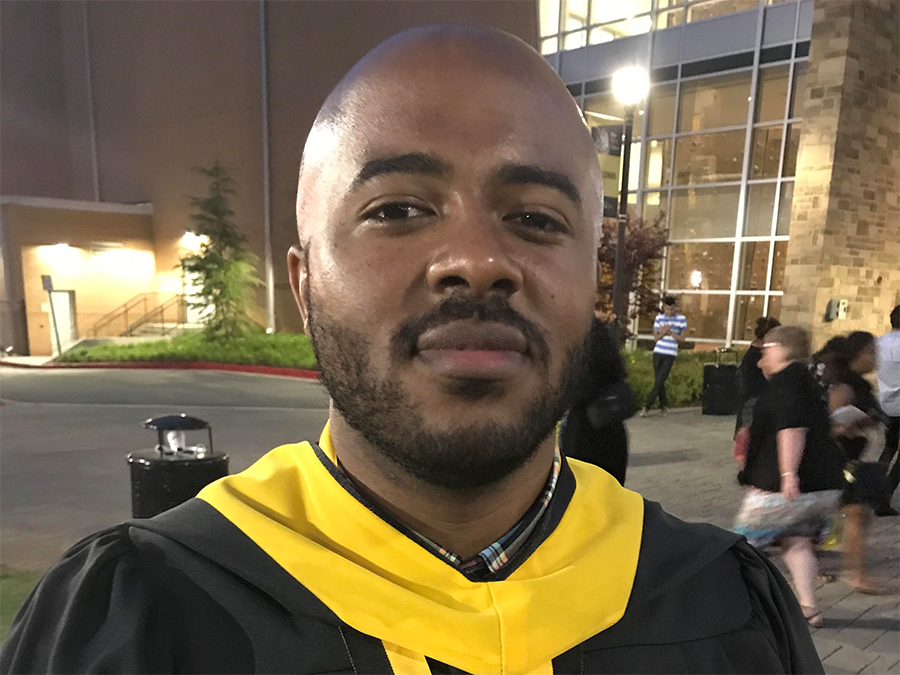 Builder Partnership's Lee Evans Award Winner, Windsong Properties' Greg Norwood recently graduated with a Master of Public Administration in Construction Management from the College of Architecture and Construction Management at Kennesaw State University. For the past year, Norwood has built homes in Windsong's Bel-Aire Creekside community and will now move to its McConnell Green community.
"Greg's loyalty and excellent work is invaluable to the Windsong team," said Carrie Roeger, COO of Windsong Properties. "It is great to see an employee with such enthusiasm and strategic direction. Greg receiving his degree really exudes his passion for his work and this company's values of continuous improvement."
"I am motivated to learn all I can about homebuilding and the construction industry and that's what led me to pursue an advanced degree," said Norwood. "Windsong has given me the opportunity to see projects through to fruition while working with a highly professional and knowledgeable team. Establishing relationships with our Windsong homebuyers is the best part of my job and earning my master's degree is the icing on the cake."
As the Finish Manager, Norwood is responsible for all day-to-day activities for finishing contractors on-site at McConnell Green and ensuring that each project is delivered to the homebuyers with all required quality standards and within agreed timeframes.
The College of Architecture and Construction Management at Kennesaw State University is a member of the Atlanta-based Council for Quality Growth as well as being accredited by the National Architectural Accrediting Board (NAAB), the American Council for Construction Education (ACCE), the International Facility Management Association (IFMA) and the Associated General Contractors (AGC) of Georgia.