Why Choose An Active Adult Community?
Posted:
December, 18, 2019 |
Categories:
Uncategorized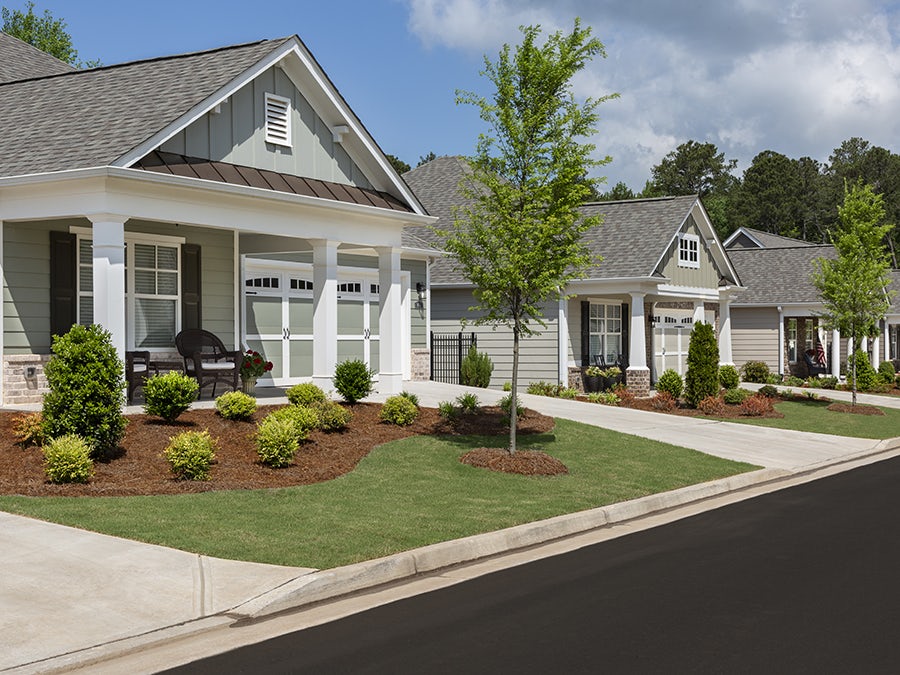 The top five reasons for moving to a community created specifically for Active Adults include:
Low maintenance
Homes designed for now and in the future
Location
Amenities designed for Active Adults
Neighbors who share similar life experiences
At Windsong, we've been addressing these reasons since the company started in 2003, using them as a template to design homes and communities created with you in mind.
Low-Maintenance
Have no fear of your home taking up too much time to maintain. At Windsong, landscaping and lawn care in the front & back yards are professionally maintained. Plus, we construct each Windsong home using high quality materials from roofs and siding to interior features including appliances and plumbing, for worry-free living for years to come.
Homes Designed for Now & In the Future
Thanks to the popularity of Active Adult communities, "aging in place" features have become de rigueur among home builders in most communities. Among these are stepless entry from the garage, wide door frames, "rocker" light switches, and permanent attic stairs for ease of access. Other features such as low threshold showers with bench seating and plenty of natural light, add style and functionality for all homeowners.
Location
Communities that take you away from the hustle and bustle, but still provide easy access to shopping, dining, entertainment, medical facilities, and travel routes, offer the best of all worlds for Active Adult buyers, who crave a quiet retreat, but also seek convenience.
Amenities
Wide sidewalks, clubhouses with a gathering room and catering kitchen, fitness area, outdoor spaces such as dog parks, pocket parks, water features, firepits, and more, are popular among most age groups, but particularly among Active Adults, who seek opportunities to meet neighbors and develop friendships. Which brings us to…
Neighbors Who Share Similar Life-Stage Experiences
Active Adults have built a rich life filled with a successful career, raising a family, volunteering, and more, and now they desire the leisure time they've worked so hard to attain. In each Windsong community, folks develop friendships with neighbors who enjoy the same things they do, including gardening, cooking, following sports, game nights, movies, book clubs, exercise, and more.
At Windsong, our attention to detail begins with finding the right location, includes listening to buyers to include the luxury features and amenities they desire, and offers opportunities to build lifelong friendships with neighbors. What's not to love?
Welcome to Windsong – Where Life's A Breeze!