What Is The Active Adult Lifestyle?
Posted:
October, 21, 2019 |
Categories:
Uncategorized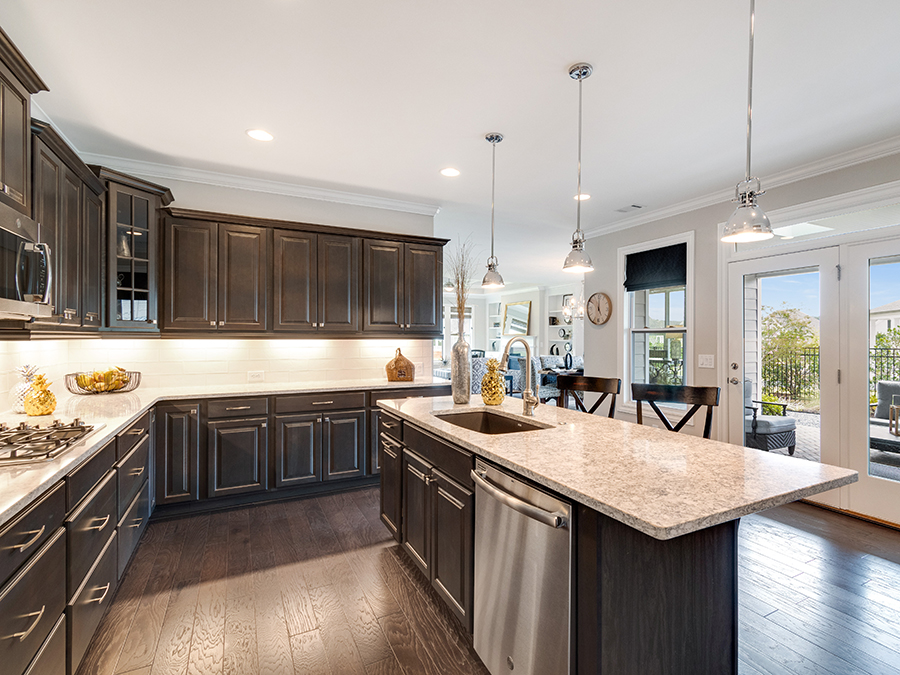 Windsong continuously sets the standard for the Active Adult Lifestyle, but what does that mean? And how do we know what features to add – or keep – as we develop new floor plans and communities?
The answer is – and always has been – we listen to what people want.
Active Adult-centered homes began to truly fly onto the radar when the first Baby Boomers began to think about retirement (Baby Boomers are the generation between 1946 and 1964, and represent more than 77 million adults in the United States today), and has expanded to include adults over the age of 50.
After decades of career and maintaining a large home and yard in neighborhoods often chosen because of the quality of schools for their kids, and perhaps taking a vacation every year or two, Active Adults are ready to live on vacation.
But this is not the "retirement community" lifestyle of their parents and grandparents. The Active Adult Lifestyle means luxury homes – usually ranch-style, although some have bonus rooms upstairs for grandchildren, a media room, or a getaway room (once called a "man cave," but women are just as likely to have one these days!). Once called "down-sizing," that term has also evolved into what we call "right-sizing," to include flexible spaces and luxury features.
You'll find high-end finishes including granite countertops, wide-plank hardwood, stainless steel appliances, even skylights or sun tunnels. These homes also feature the latest energy efficient technology in everything from water heaters and furnaces to roofs, siding, and windows.
Even the smallest details are game-changers: "rocker" switches for lighting, comfort-height commodes, stepless-entry showers in the master bath, windows strategically placed to allow for more natural light in the home, and wide doorways that easily accommodate your furniture and make it easier to bring groceries inside.
Private outdoor living spaces, and flexible spaces indoors, allow for homeowners to pursue interests like gardening or painting, scrapbooking or genealogy, or simply to have a comfortable place to read a book or watch movies.
Wide sidewalks, clubhouses, and other amenities provide ample opportunities to meet neighbors and forge friendships with people who have similar life-stage experiences.
The Active Adult Lifestyle is not the same for everyone, but by listening to the people who live in and enjoy their homes at Windsong, we continue to provide the opportunities to make Active Adult living exactly what our homeowners always dreamed it would be.
Welcome to Windsong – Where Life's A Breeze!