Time(s) Are A-Changing: Springtime for Active Adults
Posted:
March, 11, 2021 |
Categories:
Uncategorized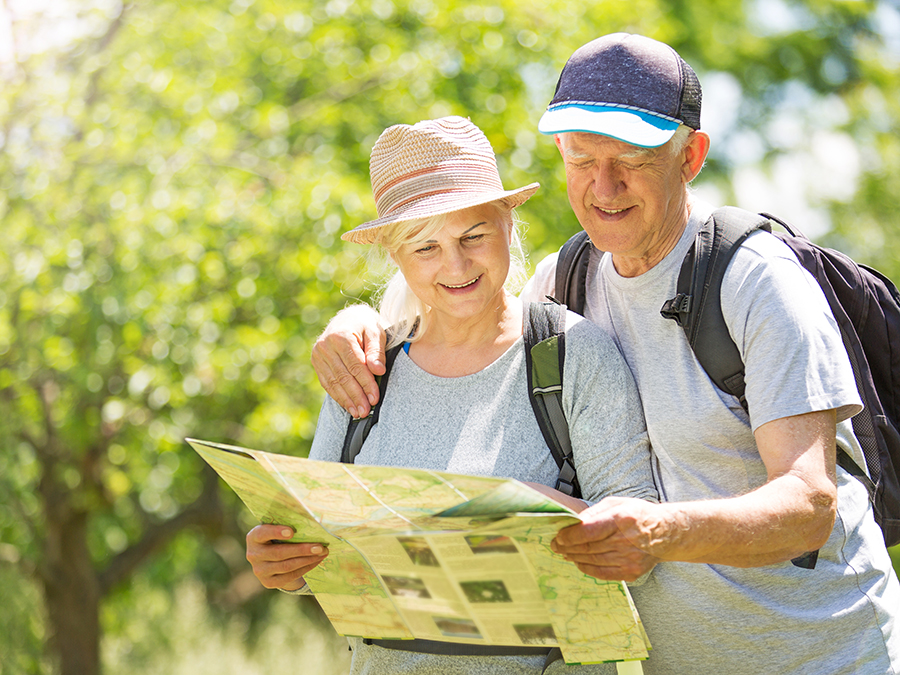 Even if we can't accurately predict when Spring's weather will arrive, a handful of events give us hope that it's at least "on its way".
This Sunday (March 14), Daylight Saving Time begins. Whether you celebrate it (or despise it), we spring forward one hour, giving us an "extra hour of daylight" in the evening.
Mid-week, we celebrate St. Patrick's Day (March 17), then three days later is the official First Day of Spring (March 20).
The great thing about Georgia is that we have a plethora of outdoor activities to choose from, and outdoor attractions that lure us to visit, explore, and learn about nature and history. Those near Windsong communities include:
Bartow County
Etowah Indian Mounds – prehistoric site of Native Americans, built between 1000 and 1550 AD. Located in Cartersville.
Chieftans Trail - a 200-mile driving trail with six stops to hike and learn about three separate Native American cultures that occupied the area over the centuries (Mississippian, Creek, and Cherokee).
Cobb County
Chattahoochee River National Recreation Area – with walking trails, fishing, and picnic areas. Access the trail off Johnson Ferry Road in Cobb County.
Historic Marietta Driving-Walking Tour – pick up a tour map at the Marietta Visitors Center, for details about Antebellum homes in the area; or simply walk through the historic Marietta Square and soak in the sights, smells, and tastes of this iconic Georgia town.
Cherokee County
Olde Rope Mill Park – located off I-575 in Woodstock, walking and bike trails meander along the Little River. Outdoor fireplace and picnic sites enable visitors to enjoy nature and springtime weather.
Downtown Woodstock – a cornucopia of shops and restaurants to suit every fancy define this historic town, which also is home to Elm Street Theater, walking trails, and Woofstock (dog) Park.
Each Windsong community is designed with the Active Adult lifestyle in mind, and that includes strategic placement with easy access to shopping, dining, activities, entertainment, and travel routes.
Enjoy Spring in all of its iterations, including in your own private courtyard and friend-centric neighborhood!
Welcome to Windsong – Where Life's A Breeze!