There's No Place Like Home for Active Adults
Posted:
December, 20, 2018 |
Categories:
Uncategorized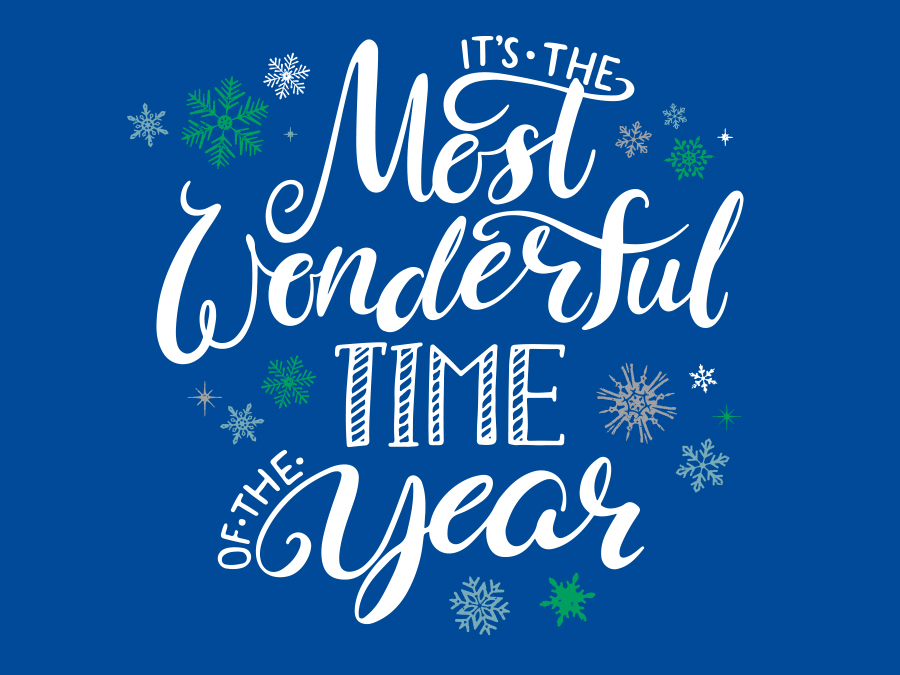 Ho, ho, ho! In case you hadn't noticed, it's the holiday season!
It doesn't matter which holiday you celebrate, December is filled with holidays, including Hanukkah, Christmas, Kwanzaa, Saturnalia, Solstice, Boxing Day, Hogmanay, New Year's Eve… The list is long, but the feeling of celebration is palpable throughout the month.
We've compiled a (short) list of favorite holiday songs to help you celebrate the season and appreciate the comforts of home:
Blue Christmas – crooned by Elvis Presley in 1957, Blue Christmas reminds us that the holidays may be filled with merriment and festivities, but we can still miss the ones who are far from us. Mental health experts tell us that older adults are more susceptible to holiday blues, so call an elderly friend or relative, or volunteer at a senior center or nursing home, and spread a little cheer.
It's the Most Wonderful Time of the Year – Andy Williams brought us this one in 1963, and it is the anthem for driving around to look at light displays, attending festivals and parties, window-shopping in the town square, and getting together with friends and family to chase away the cold.
The Christmas Song – Oh, the first notes of Nat King Cole's 1946 classic are enough to melt any heart. Rather than chestnuts, we're more likely to find s'mores prepared by the fire pit in the courtyard, but the friends and family around us certainly do make the season bright. And if you're a grandparent, you can certainly attest that the tiny (or not-so-tiny) tots will find it hard to sleep when they gather at your house!
I'll Be Home for Christmas – Bing Crosby shared this one with us for the first time in 1943, and its sentiment rings true for anyone who lives (or serves) far from the ones they love. Traditions and the love of friends and family warm the heart of those far from home, especially when they hear this song.
There's No Place Like Home (For the Holidays) – This Perry Como classic is as true today as when it was released in 1955. "If you want to be happy in a million ways; For the holidays you can't beat home sweet home!"
Windsong homes and communities were designed to help you love spending time in your home year 'round, hosting friends and family, carrying on family traditions and creating new ones with neighbors who share similar life stages with you.
At Windsong, every time of year is the Most Wonderful Time of the Year. And whether you'll be Home for Christmas, or traveling to visit loved ones, you can rest assured that you'll feel happy in a million ways when you return home.
Happy Holidays from Windsong