The Appeal of New Wheels
Posted:
August, 15, 2023 |
Categories:
Uncategorized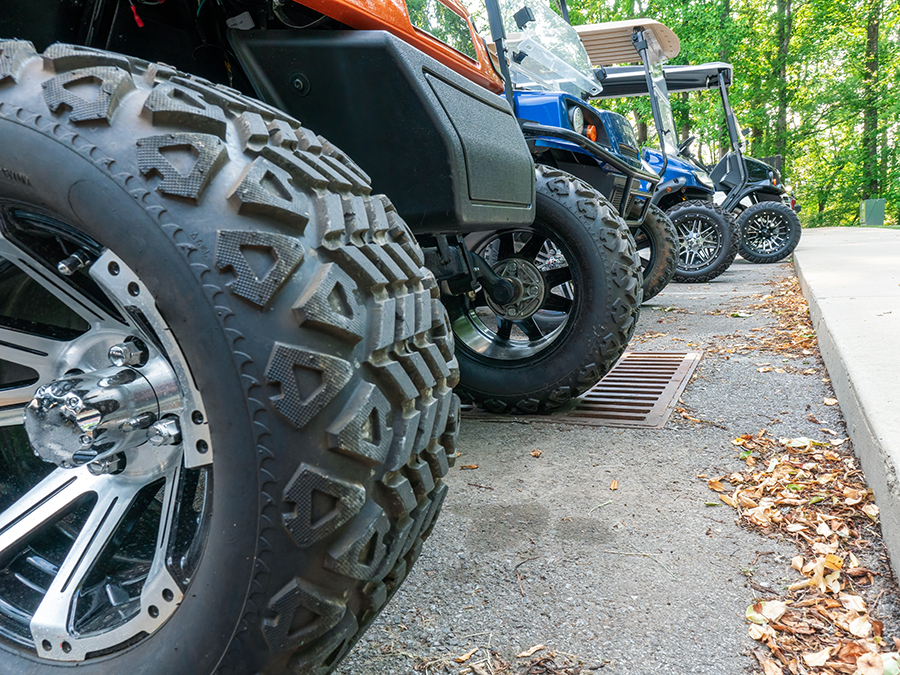 Electric vehicles (EVs) are growing in popularity, with more than 30,000 EVs registered in the state of Georgia, where more than 1,600 electric vehicle charging stations are now available in public places including city centers, live-work-play communities, even parking spaces at retail outlets.
And as more people choose to live in communities where amenities are within walking distance, another type of electric vehicle is rapidly gaining popularity: street legal golf carts/low-speed vehicles (LSVs). In fact, many cities and towns that feature central gathering spaces, such as parks and concert venues, now include designated parking spaces for LSVs.
The appeal includes the opportunity to own a second (or third) vehicle that is short-trip friendly. Why fire up the gas guzzler when you can hop on the electric cart to meet friends at the pub, shop at local businesses, or head to a concert in the city park?
The cost difference adds to their popularity, as well. Whereas a new EV ranges from $26,500 to more than $250k, LSVs range from around $3,000 to $10,000 (depending on model and features).
Many LSVs seat four to six passengers, and feature zip-down windows for inclement weather, heat, stereos/Bluetooth, and more.
What makes them "road legal"? Traditional golf carts (the ones actually used on the golf course) have a top speed of 20 miles per hour, do not require registration, and don't require a Vehicle Identification Number (VIN).
LSVs travel 25 to 35 mph, and require a speedometer, a minimum of three reflectors, headlights and brake lights, mirrors, windshields, and seatbelts for all passengers. LSVs do have a VIN, and – like traditional vehicles, operators must possess a driver's license or valid permit. Liability insurance is required. Regardless of style, LSVs should never be used on any road in which the posted speed limit is over 35 mpg.
LSVs are becoming part of the landscape in neighborhoods where attractive homes appeal to ease of living, and the garage can house "toys" instead of lawn equipment. In addition to quality construction and lifestyle-friendly designs, Windsong communities have always been built with ease of access to community amenities, travel routes, and more. With Ruisseau being less than a mile from Downtown Woodstock, adding an LSV to their vehicle stable, homeowners can also look forward to spending quality time visiting their favorite local establishments via their eco-friendly LSV.
Welcome to Windsong, Where Life's A Breeze!