Thanksgiving Tips for Boomers and Families
Posted:
November, 19, 2018 |
Categories:
Uncategorized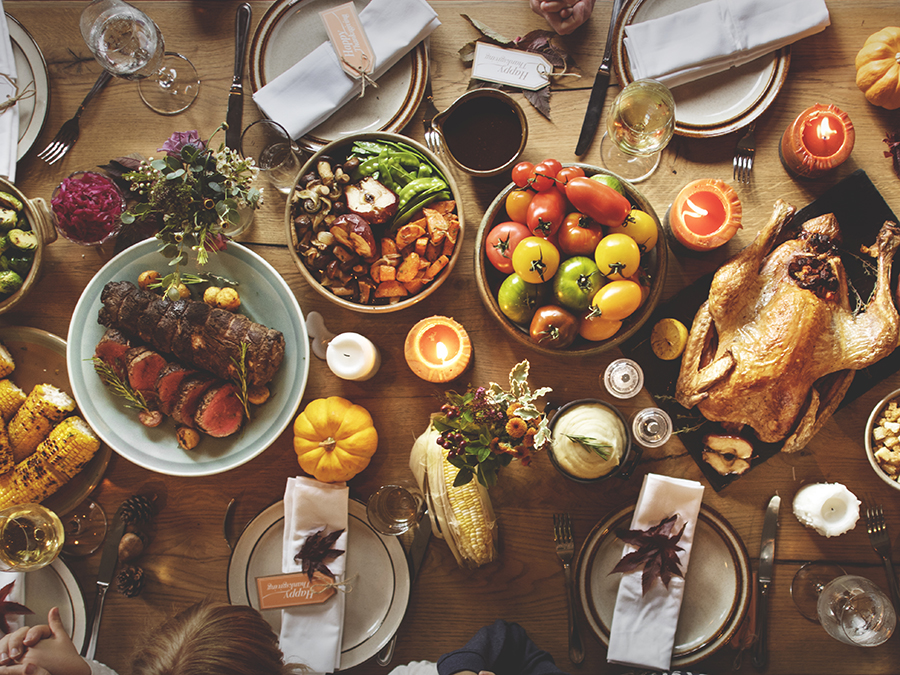 "It was the best of times, it was the worst of times..." ~ Charles Dickens, A Tale of Two Cities
Dickens may well have written the opening lines to his novel after spending a Thanksgiving holiday with a typical American family. Sure, we love one another, and we enjoy each other's company, but the annual tradition of cramming multiple generations into a space to share a meal at a crowded table may be the definition of insanity.
Nevertheless, Thanksgiving marks the beginning of a season of holidays which brings people together. The key to an enjoyable holiday is preparation, so you can quickly change the "worst of times" into the "best of times" with minimal distress:
Deflect – or, as a dear English friend says, "channel the Queen." When a touchy subject arises, avoid being drawn into conflict by acknowledging the question with, "now that's an interesting question," and answering with, "is that a new watch?" Simple as that.
Game On! - football often saves the holiday, with multiple games to watch each Thanksgiving Day. If watching grown men fight one another over a pigskin isn't your cup of tea, pull out a board game and start a family tradition of Scrabble, Monopoly, or Yahtzee. The more, the merrier!
Puzzle It Out – a five-thousand-piece puzzle on the coffee table, with some of the edges already completed, is an open invitation to sit and visit for a while.
Story Swap – there's an old adage that "behind every (scar, wrinkle, tear, smile, etc.) is a great story." Have a jar filled with suggestions and learn something about each family member.
Seek Comfort – rather than wearing a trendy new outfit, opt for one that has a stretchy waist and is comfortable in any temperature. You're going to overeat, so plan ahead with the right attire!
Exit Strategy - "after three days, fish and guests both stink." My father-in-law taught me that one, and he was right. Set a time when you are going to leave, and stick to it. (Out-of-town guests should have their itinerary set ahead of time).
Windsong homeowners find that their home's floor plan allows for easy entertaining: the kitchen overlooks the dining and living areas, so the chef is able to interact with his or her guests and not miss a moment of the fun. And entertaining areas expand to the outdoor patio or private courtyard, so there's always plenty of space to host a large gathering in style and comfort.
Welcome to Windsong – Where Life's A Breeze!