SWEET Homes for Active Adults
Posted:
December, 12, 2019 |
Categories:
Uncategorized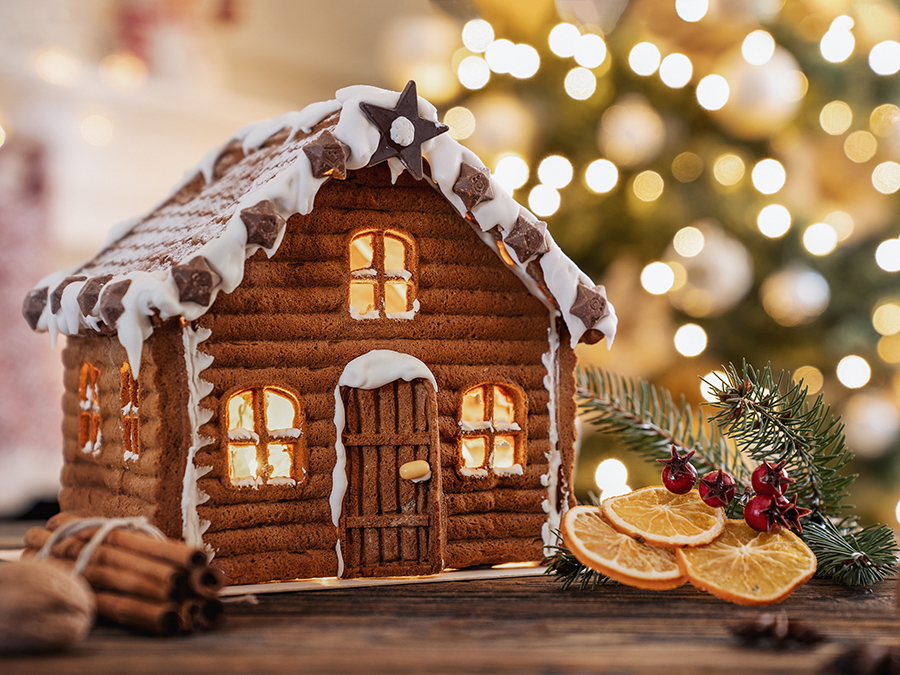 Okay, so we're a little tongue-in-cheek with this title, considering today, is Gingerbread House Day, but it's true that Windsong homeowners recognize their homes as sweet opportunities to live their best lives, regardless of the date on the calendar.
Windsong Home - Gingerbread House Trivia
Gingerbread began as a specialty treat in the 1700s, created exclusively by gingerbread bakers!
Since 2003, Windsong homes have been created exclusively for Active Adults, by specialists who understand how to build a luxury home that suits the home buyer's needs now – as well as in the future.
Ginger helps preserve bread.
Windsong communities preserve vitality, promote friendships, and provide peace of mind.
Because of its soothing qualities, ginger/gingerbread is popular after big holiday meals.
With their expert staff, attention to detail, and spacious gathering spaces, Windsong homes are popular places to host friends and family for the holidays!
Gingerbread houses became popular after the Brothers Grimm published Hansel and Gretel.
While we don't recommend licking your house, Windsong home owners often report having a sweet spot for their new homes, the amenities, and the friends they meet in their communities.
A doctor once wrote a prescription of gingerbread to a Swedish king to help cure his depression.
While we don't know of any prescriptions written for purchasing a Windsong home, we do know that many Windsong home buyers purchased their homes after visiting friends who live in a Windsong community, or who were referred by friends or family.
Gingerbread is enjoyed in many different forms, including cakes, cookies, breads, and more. The country in which the gingerbread is found often determines its form.
Windsong communities share many common traits, but different styles of homes and sizes of neighborhoods are often determined by the overall communities in which they are developed.
At Windsong, you'll find homes with eye-catching curb appeal featuring wide front porches and maintenance-free front yards; stepless entry and wide doorways to make carrying groceries or moving full-size furniture easier; ample storage for seasonal items or memorabilia, as well as two full-size cars in the garage, plus room for a hobby space; guest rooms with separate baths, inviting family rooms, private courtyards or patios, and a master suite that invites relaxation and rejuvenation. And don't forget a luxury kitchen with ample counter space to create your own holiday treats!
Welcome to Windsong, Where Life's A Breeze!
[Gingerbread Trivia source: MobileCuisine.com]