Staying Active Through (Close-To-Home) Tourism
Posted:
May, 3, 2018 |
Categories:
Uncategorized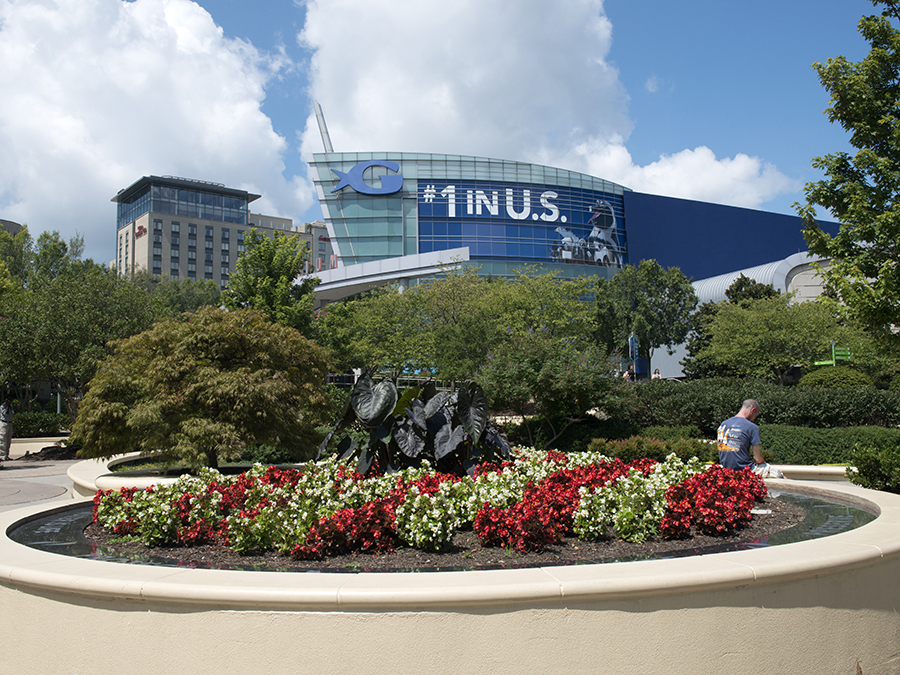 May 6 through 12 is National Travel and Tourism Week, which began in 1983 as a way for cities, states, and regions to put their best foot forward and encourage people to visit their communities, shop, dine, and check out special attractions in the area.
Travel and tourism doesn't mean you have to leave home: there are plenty of things to do and see right here in Georgia, so this week we'll share some of the Georgia tourism opportunities that you can take in during a day trip, or weekend getaway:
Cumberland Island is a six-hour drive from Marietta, and is located on the southeastern shore of Georgia, just north of Jacksonville, Florida. The island itself is reachable only by ferry. Make reservations at the Greyfield Inn for an overnight stay, and take part in activities including fishing, bicycling, or relaxing on the beach among the island's wild horses. https://www.nps.gov/cuis/planyourvisit/be-ready.htm
Tallulah Gorge State Park is less than two hours from Marietta, near the South Carolina border. Home to five waterfalls, Tallulah Gorge is just two miles long but nearly 1,000 feet deep, with opportunities for fishing, biking, archery, geocaching, and hiking along the rim. The falls are visible from the rim of the canyon, or via a suspension bridge 80 feet above the bottom of the gorge. Peregrine falcons are nesting in the park this year, making it a bird enthusiast's ideal getaway. Take a camera and a comfortable pair of shoes, and enjoy the majesty of one of the most breathtaking canyons in the eastern United States. http://gastateparks.org/TallulahGorge/
Centennial Olympic Park in Atlanta was created when the city hosted the 1996 Summer Olympic Games, and is now home to a host of festivals, concerts, and more at the Southern Company Amphitheater or on the Promenade lawn. The Olympic Rings Fountain provides "dancing water," perfect to cool off with the grandchildren on a hot afternoon. https://www.gwcca.org/park/
The Georgia Aquarium, located adjacent to Centennial Olympic Park, features themed exhibits in more than 10 million gallons of water. The Aquarium has an indoor dolphin show; unique creatures from around the globe, including penguins, dragonfish, and more; and the 6.3 million-gallon Ocean Voyager exhibit, that allows visitors to walk under the water through plexiglas tunnels and marvel at giant manta rays, whale sharks, and thousands of salt water fish. https://www.georgiaaquarium.org/
Callaway Gardens is near the Alabama border, a mere hour and a half drive from Marietta. Stay overnight at the resort, take in golf, fishing, bicycling, and a visit to the spa, or tour the gardens, butterfly center, birds of prey shows, and more. Callaway Gardens also is home to Robin Lake Beach, where you can enjoy a freshwater "beach" vacation, complete with sugar white sand. https://www.callawaygardens.com/
Windsong homeowners love the comfort, quality, and livability of their luxury ranch homes, which are strategically located near shopping, dining, and travel routes. Consider a "stay-cation" to celebrate National Travel & Tourism Week, and sleep in the comfort of your own home.
Welcome to Windsong – Where Life's A Breeze!