Spring, Happiness, and Active Adults
Posted:
March, 19, 2021 |
Categories:
Uncategorized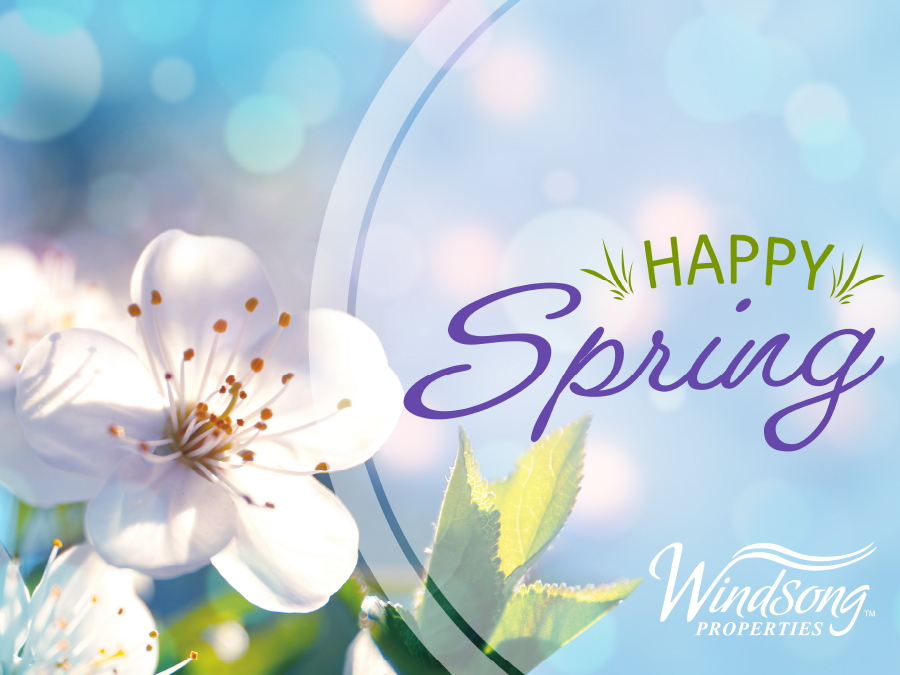 In a calendar full of days with different designations, Saturday, March 20, 2021, might be a bit of an over-achiever.
It's the First Day of Spring (yay!), and a host of other fun observances such as Sports Car Racing Day, World Sparrow Day (don't park your sports car under a tree!), and International Happiness Day.
On the Vernal Equinox, the length of day and night are equal, and although it won't be overly warm and sunny (56 degrees and "partly cloudy" in northwest Georgia) on Saturday, the blooming of daffodils and forsythia and other harbingers of Spring offer reasons to smile.
Happiness Day
Created by the United Nations in 2012, International Happiness Day recognizes the benefits of happy people to communities, countries, and the planet as a whole, and encourages individuals to pursue happiness.
Definition of Happiness
Psychologists define Happiness as feelings of joy, fulfillment, and contentment in one's overall life. In addition to "balanced emotions," a key component of happiness is satisfaction in the areas of the life that are of value to the individual, which means that there is no one-size-fits-all approach to happiness.
Ways To Achieve Happiness
Live in the moment. Looking back may include regret, looking ahead often invites fear, but being present allows a person to feel gratitude for where they are right now.
Appreciate Accomplishments with Intrinsic Value. In other words, when one achieves a goal tied to their purpose, they experience more happiness than when they simply acquire something. Learning to paint, mastering a skill, teaching something to others, providing a service, taking a vacation – all of these are closely tied to lasting happiness.
The Happiness Project
In 2009, author Gretchen Rubin (then an attorney) realized "time is passing, and I'm not focusing on the things that really matter." So she launched a year-long experiment to see if she could discover what makes her – and others – happy. (It's a good read, and I won't spoil the ending by telling you what she concluded.)
At Windsong, each home and community is designed with Active Adults in mind. Luxury, low-maintenance ranch-style homes with bright, open floor plans, plenty of storage, and inviting spaces both indoors and out, as well as neighbors who share similar life-stage experiences, offer opportunities to pursue health and happiness on Saturday, March 20 – and every day!
Welcome to Windsong – Where Life's A Breeze!