September Designated to Celebrate Active Adults Part IV – COMMUNITY
Posted:
September, 22, 2020 |
Categories:
Uncategorized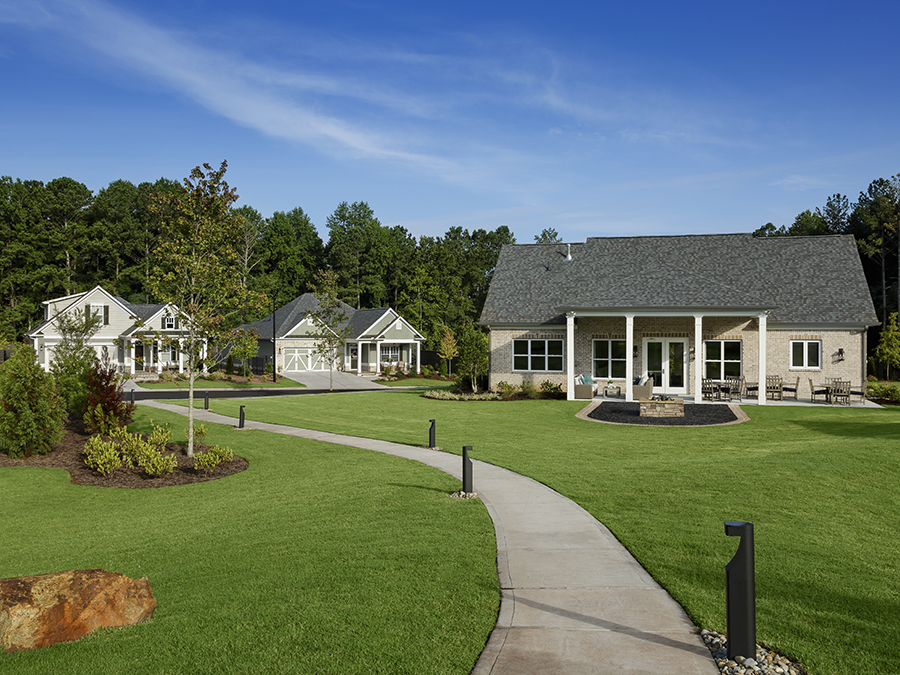 With September designated as National Senior Centers Month, we continue celebrating this year's theme of Mind-Body-Spirit-Community, focusing on knowledge, programs, and resources for the Active Adult community.
This week we'll focus on COMMUNITY, and opportunities to continue engaging with family, friends, neighbors, and the larger community in which each Windsong neighborhood is located, while still practicing health and safety guidelines.
COMMUNITY is defined as a group of people living in the same place or having particular characteristics in common.
Each Windsong community follows these principles, with a group of Active Adults who live on the same street (or collection of them), sharing sidewalks, a clubhouse or other amenities, mailbox station and more.
In addition, Windsong communities are most notable for the ease with which homeowners discover shared life experiences, enjoy similar activities and interests, and forge friendships with one another, which embodies the second definition of COMMUNITY: a feeling of fellowship with others, as a result of sharing common attributes, interests, and goals.
Over the course of this year, "getting together" has looked a little different than usual, but homeowners have moved into their new Windsong homes, and through creative socializing have found new ways to share and build relationships.
As for interacting with the larger community, Active Adults are discovering a plethora of ways to keep in touch, "travel", learn, volunteer, and offer support, just as they always have, but tweaked a bit to ensure the health and safety of all involved:
Keeping In Touch: letter-writing is enjoying a resurgence in popularity, as friends and family make use of "snail mail", rather than (or in addition to) email, to maintain connections. Opening an envelope feels more satisfying than opening an email.
Travel & Learning: computers have made life so much richer, with opportunities to explore via Google Earth, or to tour museums, including the Louvre (https://www.louvre.fr/en/visites-en-ligne), or enjoy the opera for free (https://www.metopera.org/user-information/nightly-met-opera-streams/). Many enrichment programs have moved online, as well (https://www.acbl.org/learn_page/learn-to-play-bridge/, for example).
Volunteer: Did you know that Active Adults are in great demand for their storytelling skills? That's right! The StoriiTime program – offered through PointsofLight.org – is just one of the many volunteer opportunities available for adults to interact with children in a positive learning environment (https://www.pointsoflight.org/get-involved/).
And donations are always appreciated, to support organizations that provide food, medicine, and shelter for those in need.
There's a reason we call our neighborhoods Windsong Communities. Homeowners in fellowship with one another as a result of common experiences, interests, and goals, are the foundation, support structure, and aesthetic we strive for in every home and neighborhood we build.
Welcome to Windsong – Where Life's A Breeze!