September Designated to Celebrate Active Adults Part II – BODY
Posted:
September, 8, 2020 |
Categories:
Uncategorized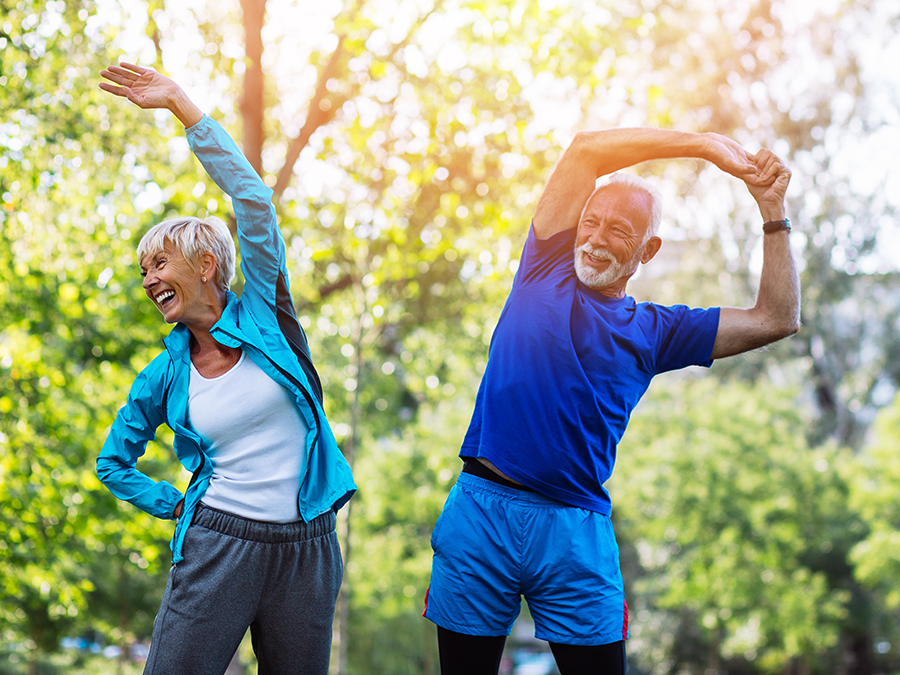 With September designated as National Senior Centers Month, we continue celebrating this year's theme of Mind-Body-Spirit-Community, focusing on knowledge, programs, and resources for the Active Adult community.
This week we'll focus on BODY, and ways in which Active Adults can strengthen and maintain their body's fitness, and contribute to their overall health and wellness.
Active Adult is the proper term for folks 55 and over today, because right-sizing their homes, retiring, or simply changing pace, means having more time to pursue activities, learn new things, and achieve or maintain good health.
Staying active contributes to feeling energetic, combating chronic illness, improving memory, and maintaining balance. In addition, individuals who make physical fitness part of their daily lives are able to build and maintain muscle and bone density, prevent falls, and even control or stave off certain diseases like colon cancer, and conditions such as arthritis, heart disease, and Type 2 diabetes.
Experts recommend focusing on three main areas of fitness: Flexibility, Strength, and Endurance.
Flexibility means your body has the ability to move with a full range of motion, with joints that are fluid and muscles that can stretch fairly easily. Increase flexibility with stretching exercises such as walking backward or side-to-side, practicing "toe lifts," turning your body at the torso from side to side or stretching your arms over your head and bending at the waist. Yoga, Pilates, and Tai-Chi are flexibility exercises you can do in a group or by watching a video at home.
Strength is defined as "the quality of being strong." In the physical body, it refers to muscle tone and ability to perform daily tasks with ease. Experts agree that muscle mass is actually more important to longevity than Body Mass Index (BMI), and building muscle helps the body burn fat more effectively. Strength-training exercises include squats, wall push-ups, or use of weights (simple 3- or 5-lb hand weights are easy to incorporate into your exercise routine, and effective in building muscle mass).
Endurance is the ability to sustain activity. Endurance exercises are those that increase your heart rate, such as brisk walking, swimming, cycling, even sweeping the floor! Health professionals recommend 30 minutes per day of endurance exercise, which you can break down into two or three segments if necessary.
As with any changes to your routine, check with your health care provider for recommendations on creating the best fitness regimen for you.
Each Windsong community is created to encourage health and wellness, so that our home buyers enjoy the best years of their lives in the home of their dreams. Use your courtyard, flex space, or family room to practice yoga or stretching exercises; keep 3-pound hand weights in the garage and take them on your walk along the neighborhood's wide sidewalks, to build strength and endurance. Recruit a neighbor to walk along with you and build friendships while you build your health.
Welcome to Windsong – Where Life's A Breeze!