Self-Care for Active Adults for Better Health
Posted:
August, 19, 2020 |
Categories:
Uncategorized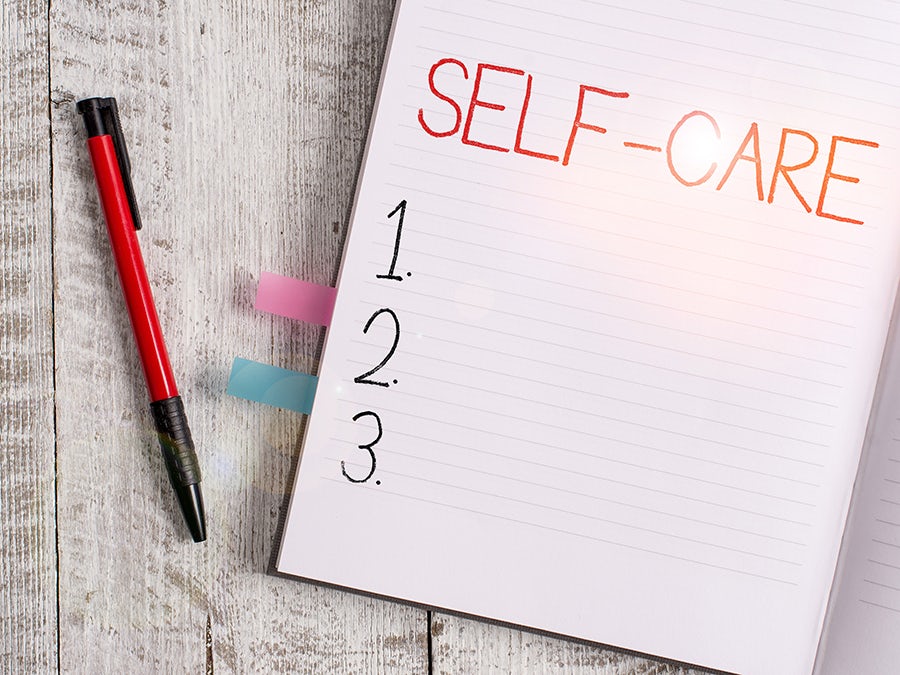 Lately, we hear a lot about taking time for "self-care." But it's far more than a buzz word. By definition, Self-Care means, "the practice of taking an active role in protecting one's own well-being and happiness, particularly during times of stress."
Experts have identified five areas of focus for Active Adults in terms of self-care:
Hobbies
Setting aside time to enjoy interests without interruption is an important component of self-care. Cooking, watching movies, gardening, wood-working, and others\ activities, are easy to enjoy in the comfort of one's home. Pursuing a creative outlet stimulates the mind, engages the body, and alleviates stress.
Sleep
Healthcare professionals recommend 7 to 9 hours of sleep per night for optimum health. Sleep deprivation has many causes, including poor diet, lack of exercise, and some prescriptions, as well as stress/anxiety. Talk to your doctor before turning to sleep aids, especially if you are taking prescription medications.
Prescription Alternatives
Prescriptions are a necessity for many, as they assist in controlling life-threatening chronic conditions. If you are sensitive to medications, or experience uncomfortable side effects, talk to your healthcare professional about natural alternatives – including supplements, exercise, meditation, and more – that may help reduce or eliminate your need for certain drugs. (*Never reduce or stop taking prescription medications without first speaking to your doctor.)
Diet
A menu of fresh foods including vegetables, fruits, and high-quality meats, while limiting sugar, sodium, and alcohol, boosts mental clarity and physical health, while often reducing inflammation, sleep disorders, and anxiety. "Eat a rainbow" each day, and talk to your healthcare professional about vitamins and supplements that can fill in any "gaps" in your nutrition.
Exercise
Active Adults should aim for 150 minutes of moderate-intensity aerobic exercise each week (that's just 22 minutes per day!). Walking, gardening, cycling, swimming, and more, are easy ways to reach this goal, which helps to reduce the risk for certain chronic conditions, as well as improving balance.
Preparing a healthy meal in your luxury kitchen, taking a walk through the neighborhood or spending time tending the flowers in your courtyard garden, and pursuing hobbies in your home office/craft room are the types of activities that each Windsong home was designed for!
And each Windsong community is strategically located with easy access to shopping, dining, entertainment centers, and healthcare facilities, so you don't have to drive far for the things you need.
With all of these amenities, Windsong homeowners find that a good night's sleep is easy to attain, in owner's suites designed with rest and relaxation in mind.
Welcome to Windsong – Where Life's A Breeze!