Quality Sleep Affects Quality of Life
Posted:
May, 24, 2023 |
Categories:
Uncategorized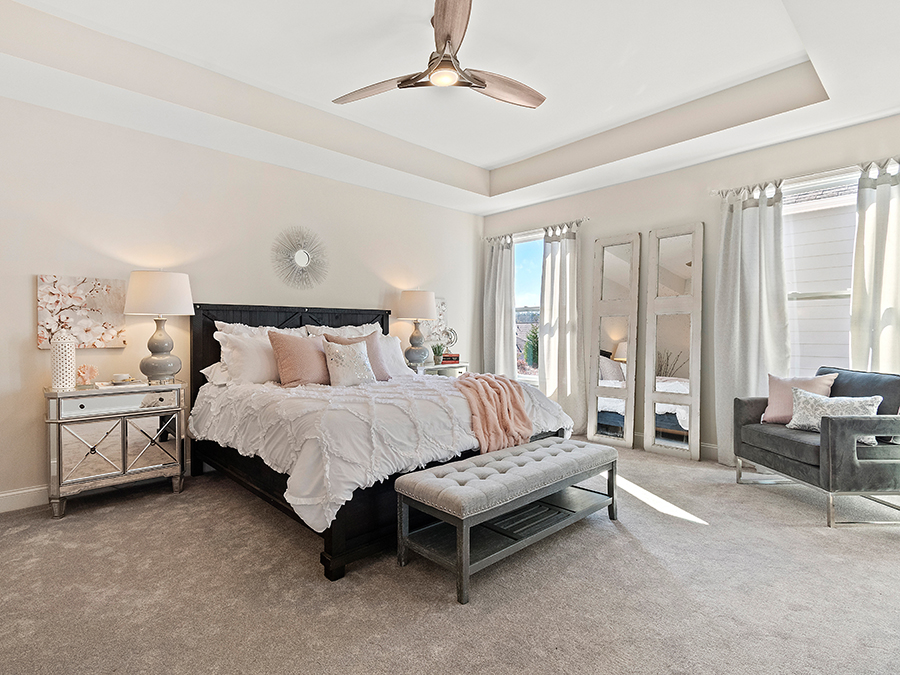 Rise and shine! May is Better Sleep Month, so it's the perfect time to look at your sleep habits, which includes different features of your bedroom, as well as your daily (nightly) bedtime routine.
If you go to bed late, experience restless sleep, and make a habit of hitting the "snooze" button on your alarm clock, it's probably a good idea to make some changes that promote restful, rejuvenating sleep that allows you to wake refreshed and energized.
Somnologists (yup – there's an official term for those who study sleep!) have identified several ways in which you can address your sleep hygiene, including your overall bedroom environment, visual aspects, sound, smell, temperature, even your mattress and bedding, to improve sleep quality.
Visual
Lighting – make sure your room is as dark as possible. Turn off or eliminate even small sources of light, including night lights, and electronics that may "glow."

Minimize or remove electronics from the bedroom, including televisions, laptops, tablets, and cell phones. The blue light in "screen" devices disrupts your circadian rhythm and activates your brain, inhibiting sleep.
Sound
Consider using a white noise device, or playing soft music, to help drown out other sounds.
Smell
Aromatherapy promotes relaxation and sleep. You may find using a diffuser with lavender or another high grade essential oil will help you fall asleep and stay asleep.
Temperature
Excess heat disrupts sleep. Opt for cooler nighttime temperatures by setting your thermostat to between 60 and 67 degrees an hour before going to bed. (Somnologists suggest 65 degrees as the optimum temperature for sleep.)
Overall Design & Comfort
Invest in a mattress that is not only comfortable, but that "fits" in the room.

Use only the furniture and décor that you need and enjoy. Over-stuffing a room makes it feel too busy, which creates stress and impedes rest/sleep.

Choose a paint color that is soothing and relaxing for you.

Same goes for linens and pillows: find products that make you feel comfortable.

Remember that designers have great ideas, but you are the one who lives in the space.
Of course, starting with a beautiful home in which careful thought and planning goes into the design and construction of every room is a plus.
At Windsong, every room in every home is designed with quality, comfort, and utility in mind, to provide you not only with quality rest, but a comfortable, enjoyable life overall.
Welcome to Windsong, Where Life's A Breeze!