Quality of Life a Priority for Active Adults
Posted:
January, 24, 2023 |
Categories:
Uncategorized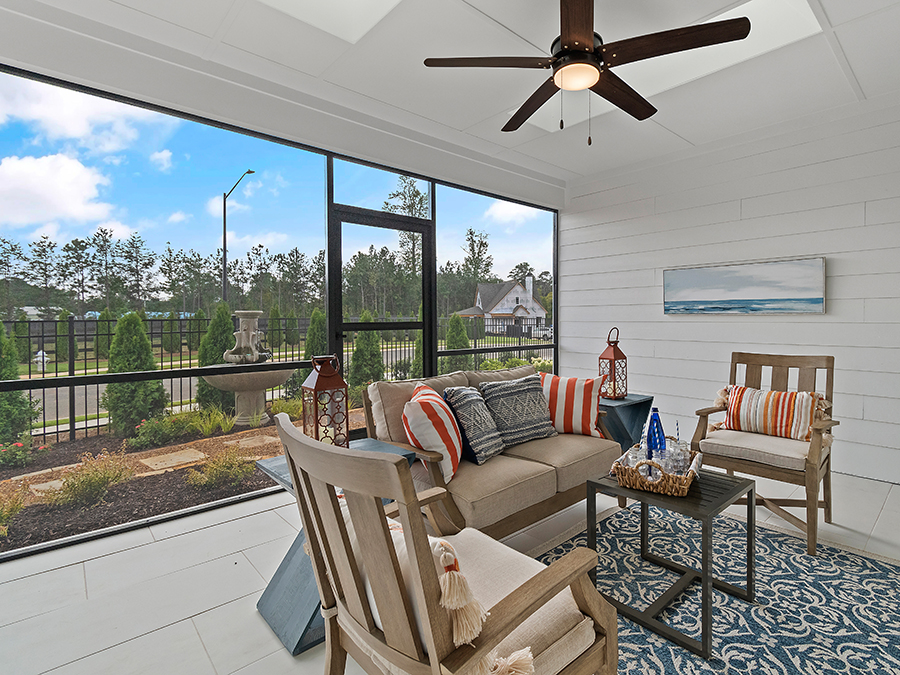 Aside from the physical features of a home, including a spacious kitchen, plenty of storage, and a peaceful owner's suite, Active Adults cite a comfortable space to entertain friends and family as a top priority.
Spacious guest rooms and an open floor plan where the kitchen is the heart of the home are just part of the appeal. Outdoor living has become one of the biggest trends, particularly over the past three years, when visiting indoors was limited.
Porches, patios, and especially courtyards provide the perfect places for a quick visit between neighbors and are desirable spaces to host larger gatherings.
A relatively mild winter in Georgia allows for outdoor gatherings even in January. A covered patio makes the outdoors enjoyable even when it rains (as it has done a lot this year). And since January is International Quality of Life Month, this is the perfect time to celebrate outdoor spaces!
Quality of Life is defined by an overall sense of well-being and happiness in a life filled with family, friends, good health, a sense of safety, access to quality food, opportunities, and a sense of community that leads to physical, mental, and emotional health.
Generally, people who experience Quality of Life tend to smile more, learn new things, stay active, get adequate rest, and feel gratitude for the lives they live. Building or maintaining friendships, and spending time outdoors are essential to Quality of Life.
At Windsong, Quality of Life is built into every home and community we create, as home buyers enjoy their living spaces, meet neighbors who become friends, and have access to both community and personal outdoor living spaces. Smiling faces and a sense of peace are just a few of the perks of living in a Windsong community. (featured here is the Ashford homeplan at Owenby in Woodstock, Georgia.)
Welcome to Windsong, Where Life's A Breeze!