Practicing Mindful Kindness
Posted:
August, 21, 2023 |
Categories:
Uncategorized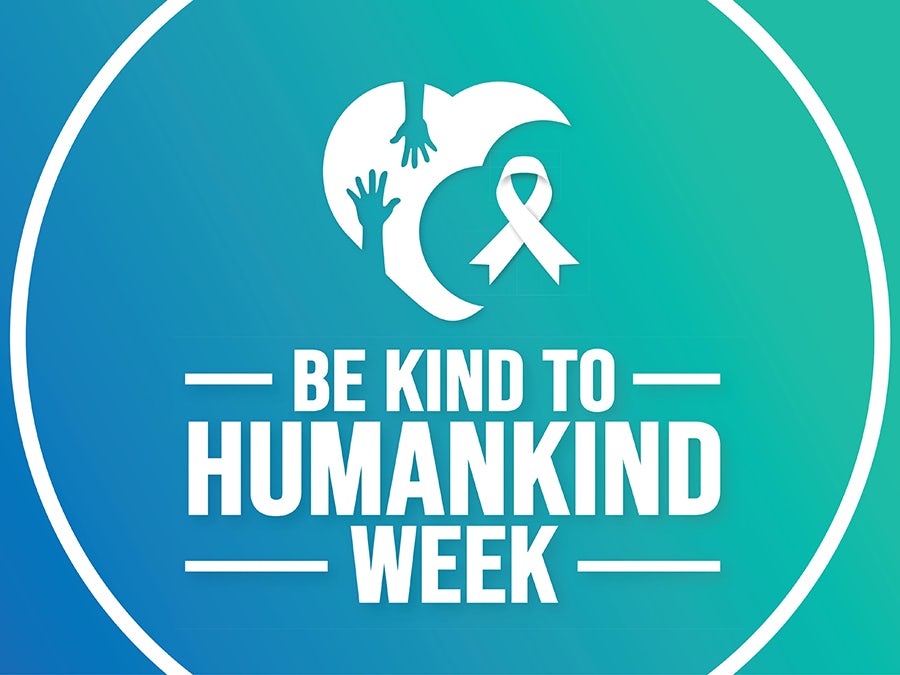 In a busy world, even the kindest person can sometimes lose patience (or their temper). Be Kind to Humankind Week (August 25 – 31) is a global observance that offers an opportunity to consciously sprinkle some kindness into the world.
Following are some simple ways to add an extra dose of kindness throughout the coming week:
Friday, August 25: Feed the Humans
Prepare a meal and invite friends or neighbors over to share it with you.

Meet up with folks at a local restaurant and purchase an appetizer to share with the table.

Donate items to a local food pantry.
Saturday, August 26: Share Your Thoughts
Send a handwritten note to a friend or loved one (written correspondence seems old-fashioned, but it is among the most appreciated of gestures).

Share a positive word with a service worker from whom you've received exceptional care, or let management know about your positive experience.
Sunday, August 27: SMILE
Smiles don't cost a dime but are so valued by their recipients – and the bearer benefits exponentially, as well!
Monday, August 28: Make Someone's Day
Allow a driver to merge into traffic in front of you.

Offer a stranger a compliment (authentic, of course).

Exchange pleasantries with a fellow customer or patron while waiting in the check-out line.
Tuesday, August 29: Talk to Someone
Pick up the phone and call an old friend or a relative who would love to hear from you.

Chat with a neighbor who passes by your house, or whom you meet while taking a walk.
Wednesday, August 30: Welcome Someone
Maybe you have a new neighbor; take some time to introduce yourself and share information about things to do in the community.

Make space for a newcomer at a meeting where you are a member.
Thursday, August 31: Practice Thankfulness
Show gratitude to someone who has prepared your coffee, loaded groceries in your car, or answered a question over the phone.

Take time to truly stop, breathe, and appreciate that someone took care of you, above and beyond your expectations.
At Windsong, we're grateful every day for the folks in our office, sales centers, and on-site; those with whom we contract to provide skilled labor and attention to detail; and to people like you, who fell in love with our communities enough to call them "home."
Welcome to Windsong, Where Life's A Breeze!