Our Right-Sized House
Posted:
May, 30, 2018 |
Categories:
Uncategorized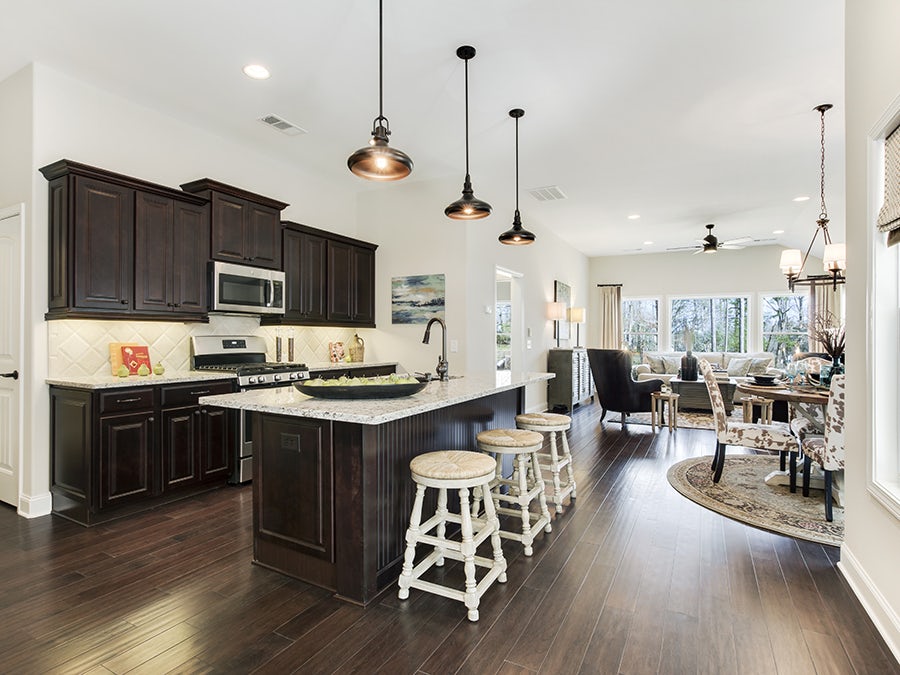 inspired by "Our House," (Crosby, Stills & Nash)
I'll light the grill, while you place the flowers
In the yard, in the raised bed you prepared today
Pouring the wine, outdoors on the patio
While I listen to the birds chirping their songs
All the day long, for you and me.
Neighbors dropped by to visit for a minute
And we talked and laughed until the moon was bright
They walked home and we retired
To the cozy living room inside
Where the gas log fireplace kept us warm last winter.
I walk down the hall to check the computer
In the office that doubles as grandkid space
Your studio overlooks the front porch
And the sidewalk where neighbors walk their dogs
When they go to fetch the mail.
Such a lovely house, the kitchen is perfect
And the pantry holds everything we need
Storage galore, in closets and cabinets,
And a garage that fits our cars with lots of room
Plus the attic with its own permanent stairs.
Now it's time for bed, we go to the owner's suite
An oasis where we slumber peacefully
Dreaming of time we spend with our friends
Or visiting with nearby family
We're close to everything we need.
Our house, is a very fine Not-So-Big house
With our very own courtyard
Maintenance used to be so hard
Now everything is better, yes, it's true.
We chose to live in our just-the-right house
With rooms we use each day
Not just for holidays
And spaces designed just for me and you
Our house, we knew it when we first saw our house
It has everything we need
Expectations they exceed
At Windsong… Where Life's A Breeze!