Our Partners, Builder of Choice Series: Haven Design Works
Posted:
June, 24, 2020 |
Categories:
Our Partners: Builder of Choice Series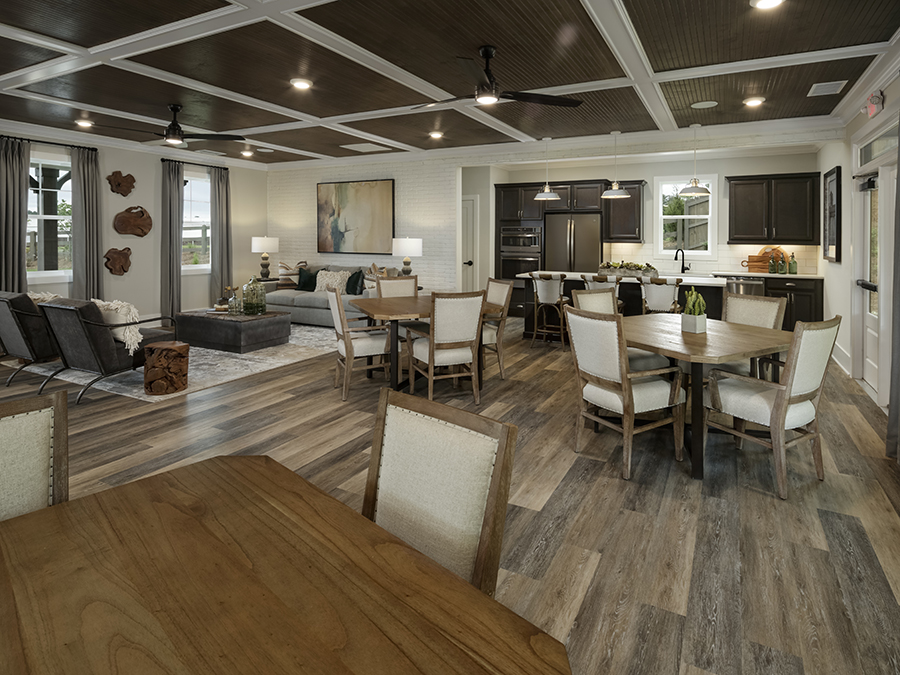 Creating a sense of home remains top of mind through the entirety of Windsong's process -- and for that we rely on exceptional trade partners who understand our story and that of our homeowners.
"Every builder has a story," said Donna Mathis, owner at Haven Design Works. "We love to enhance and help them illustrate that through our merchandising."
Mathis's work instills a sense of welcome in Windsong clubhouses and welcome centers. These spaces are often the first thing buyers encounter in visiting a community to gain a sense of the lifestyle available to them.
What do active seniors look for in a clubhouse? Many are downsizing their homes and want access to ample club room space with a working kitchenette to be hubs for larger gatherings of friends and family.
Haven Works Design creates a gathering space that appeals to a variety of homeowner preferences and personalities, where each can envision themselves coming together to use the spaces for many different purposes.
"We help create the vision so that when a prospective homeowner walks in, they sense that, 'I could live here.' It's not about the furniture or art we put in, it's about the overall sense of home we create for each builder."
Great design, Mathis believes, should go unnoticed. "Our goal is not for homebuyers to know who we are but to let the Windsong story and product do the speaking. We just help them along through the design," said Mathis. "We love working with Windsong because they know what they want the end result to be, and they let us bring our expertise to the table, so we are working together in the best way possible." - link to video
"Windsong thinks through the whole community in a way that helps us as a vendor. We have direction, history, a place to tell a story. Giving a picture of what the community will look like at the end is our job, so that the buyers coming in can get a clear view of the whole experience," said Mathis.
Haven Design Works' latest collaboration with Windsong is taking place at our new Echols Farm community, where they are designing both the Welcome Center and the Clubhouse. Their work includes features that make the spaces comfortable and useful for all our homeowners, from the moment you walk in to the 100th coffee date with your neighbors.
To learn more about Haven Design works, visit havendesignworks.com or follow them on Instagram and Facebook.