"Not So Big" is Just So Right for Active Adults
Posted:
January, 15, 2020 |
Categories:
Uncategorized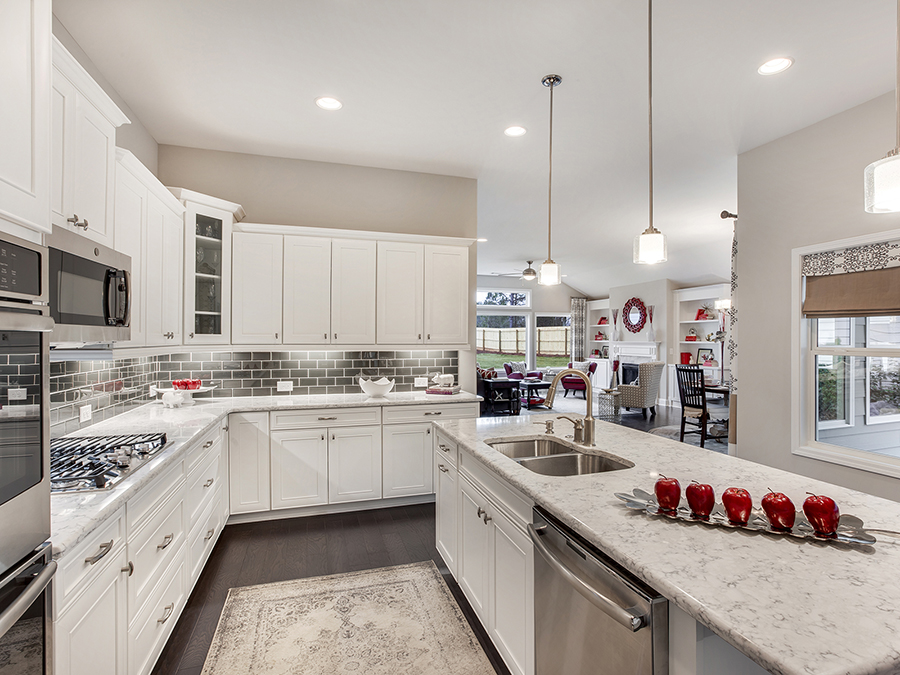 At the start of a new year, many folks express their desire to reduce stress, and to simplify their lives, but having more than you need – in terms of space, of possessions, etc. - actually increases stress and makes day-to-day living more complicated.
Over the past two decades, Sarah has designed homes and promoted rethinking how we live in our spaces, with her "Not So Big House" concept – and nine books on the subject. Windsong already ascribed to this idea, but has found ways in which to expand upon that idea in each Windsong home and community.
"Not So Big" is not the same as the "Tiny House" movement. Far from it, in fact. Whereas tiny houses focus on minimizing square footage to a point that often feels extreme, "Not So Big" homes encourage owners to re-think the way they use the spaces they have, so that every room has a year-round purpose.
What good is a formal dining room if it is only used once or twice each year? How well is a space being used if you have a dedicated guest room, yet your home office is crammed into a corner of the kitchen?
At Windsong, our architects, design team, construction professionals, and sales team, all recognize how changing the way you think about your space leads to reducing stress, simplifying your life, and actually enjoying your home to the fullest.
Wide doorways give way to accessible, usable spaces within. The kitchen is at the heart of the home, and attention to detail means that it is a comfortable space for everyday meal preparation, as well as for hosting gatherings with friends and families.
Dining and living areas flow from the kitchen, allowing the heart of the home to beat with inspiration and enjoyment. And the owner's suite provides a true retreat, for rest and rejuvenation at the end of every day.
Even in winter, high-efficiency windows offer views of the outside from the comfort of your dining or living spaces, while inviting daydreams of the plants you will grow and the garden parties you'll host when warm weather returns.
Drawing inspiration from the "Not So Big House" concept, Windsong has built a legacy of active adult homes and communities that are functional and fabulous.
Welcome to Windsong – Where Life's A Breeze!