News flash: It's hot outside!
Posted:
July, 13, 2017 |
Categories:
Uncategorized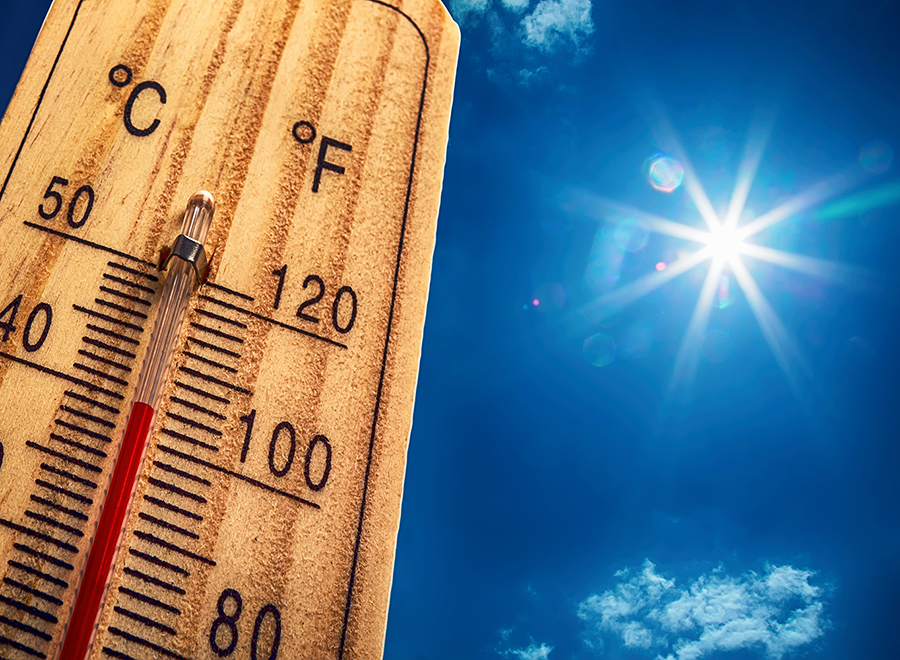 Of course, that's no big surprise, since it is July in Georgia, but just because we call the South "home" doesn't mean we are immune to the health effects of a hot day. We must be especially mindful of our exposure on cloudy days, when we may overdo before we realize we're hot, tired, or dehydrated.
Adults over the age of 65 are more susceptible to heat stroke and heat exhaustion for a variety of reasons, including medications (even over-the-counter meds), changes in health, and changes to our activity levels.
Health care experts advise patients – and older adults in particular – to pay attention to their body's cues about overexposure to heat and sun, and to minimize their risk of heat-related illness or injury by taking the following precautions:
Drink Water – or other non-alcoholic, non-caffeinated beverages. Feeling thirsty is actually a sign that your body is already lacking its optimal level of fluids, so drink often, even if you don't feel "thirsty."
Weather Awareness – it's not just the temperature that is dangerous, it's the humidity, and we've certainly had our share of hot, humid days in Georgia already this year! Remember that when the air is saturated – when the humidity level is high – sweat is not wicked away as quickly, so you become overheated more easily.
Watch the Time – the best times to spend outdoors are morning, before the temperatures rise to scorching levels; and evening, when temperatures drop. Avoid excessive outdoor activities between the hours of 10 am and 6 pm.
Keep Cool – wear loose-fitting, light-colored clothing, and take advantage of air-conditioned spaces when it's hot outside.
Know the Signs of Heat Stroke and Heat Exhaustion. If you feel nauseated or light-heated, experience a headache or chest pain, notice that your heart rate is more rapid than normal or that you have trouble breathing, seek medical attention right away.
At Windsong, homes and communities are designed with active adult lifestyles, enjoyment, and good health in mind. Stepless entryways, wide doorways, and proper placement of windows that allow for natural light are just the beginning. Flexible indoor spaces enable homeowners to enjoy an office or guest room, craft or hobby room, or den, in addition to a spacious owners suite, well-appointed kitchen, and tons of storage, so you will feel content between 10 am and 6 pm inside your home. When the sun (and temperature) goes down, step outside to take advantage of balmy summer evenings on the front porch or private courtyard.
Welcome to Windsong – Where Life's A Breeze!