Neighbors Kick Off Tailgate Season
Posted:
August, 31, 2023 |
Categories:
Uncategorized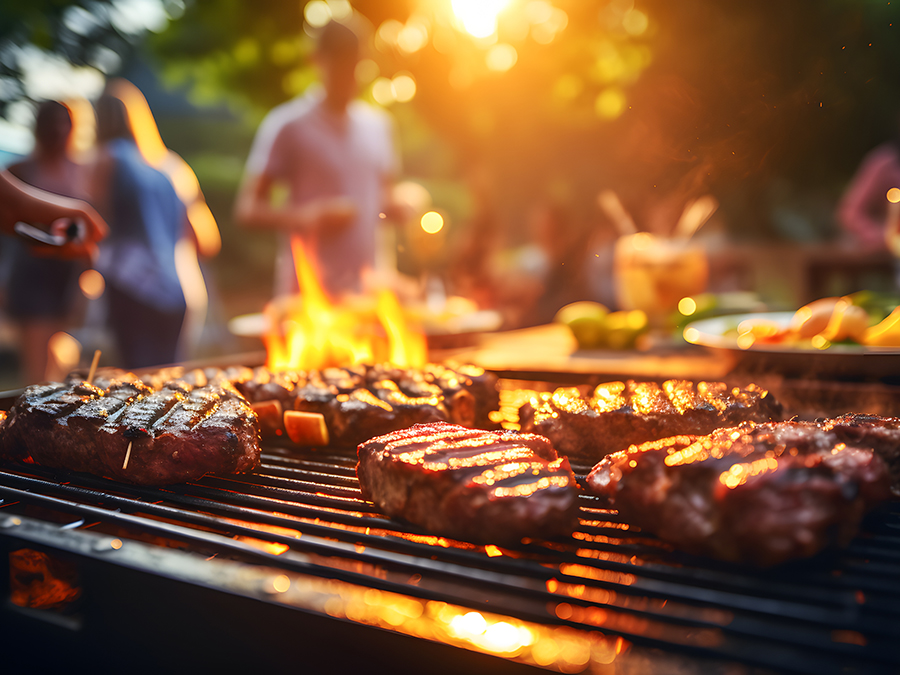 Thankfully, the extreme heat of the past two weeks seems to be diminishing just in time for National Eat Outdoors Day (Today, August 31) and National Tailgating Day (first Saturday in September). While not "official" observances, both tailgating and eating outdoors are great reasons to celebrate.
Today, August 31, make plans to observe National Eat Outdoors Day by sharing a meal with friends at a restaurant that has outdoor dining space; enjoy coffee and a muffin on a park bench; pack a sack lunch and eat at a picnic table with friends or family; or prepare a home-cooked meal and eat in your own courtyard or on the front porch.
It doesn't have to be anything fancy. Outdoor dining is a great excuse to slow down, share conversation over food, and listen to the world around you.
In just two days, on Saturday, September 2, we celebrate National Tailgating Day with the long-anticipated beginning of college football season. (For those of you new to the South, college football is sacred!)
Since tailgating involves grilling out – often in the parking lot of the stadium before the game begins – it ties in nicely to our Eating Outdoors observance.
Die-hards have special trailers for their grills, smokers, and coolers, which are often decked out in school colors and logos. But if you can't get to the stadium, it's perfectly acceptable to have a "tailgate party" in a park, or even in your own driveway, with the game televised on whatever device you choose.
The temperature is barely cooler than it was last week, so maybe forgo the mascot attire for now, and be sure to stay hydrated!
At Windsong, it's common to see team flags and logos displayed from stands or flag holders on the front porch on any given while the mouthwatering aroma of "tailgate food" wafts from the grill or smoker. And forming friendships is easy when neighbors bond over their shared love of food and football,
Welcome to Windsong, Where Life's A Breeze!