Mentoring Students Improves Health, Happiness in Boomers
Posted:
September, 5, 2019 |
Categories:
Uncategorized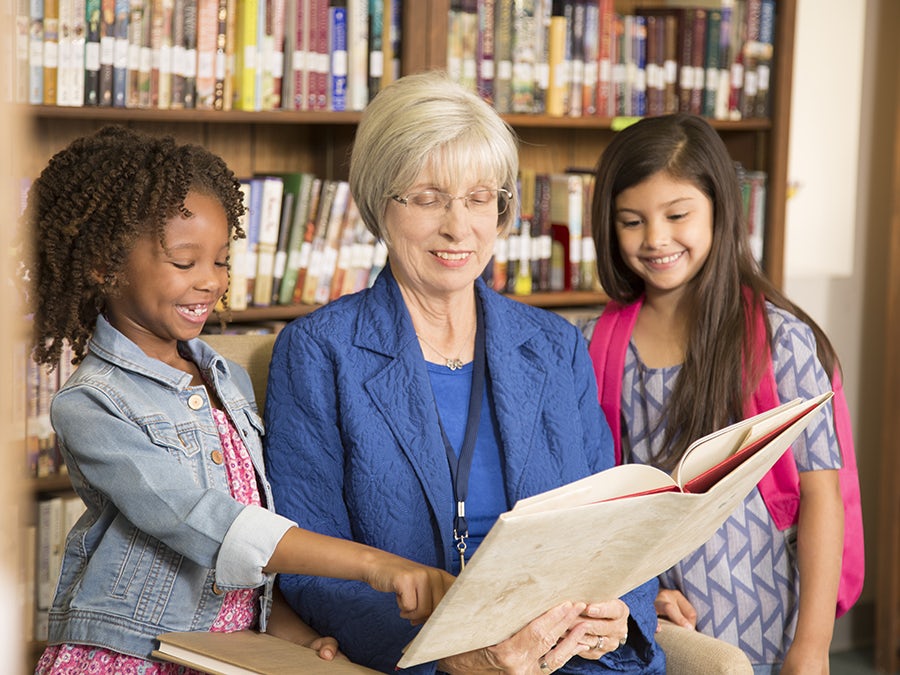 With students in their second month of the new school year, teachers have likely identified those who need some extra help with reading, homework, or completing a special project. And these are perfect opportunities for active adults to serve as mentors to the next generation.
Despite the official-sounding term, you don't need a degree to be a mentor. Think of it as a way to influence the next generation by sharing what you know: life experience, work experience, or simply sharing your time with a younger person.
But the students they mentor aren't the only ones who benefit from the activity. A study by researchers at Johns Hopkins University revealed that mentoring "improved brain and cognitive function in (these) older adults." (Source: The Chronicle of Evidence-Based Mentoring)
Public schools often utilize volunteers to augment their reading programs, pairing adult mentors with children who exhibit reading skills that are not consistent with their grade levels in early elementary school. Children benefit from the extra attention, often mastering skills that enable them to catch up with their peers and pass grade-level reading exams by the end of the school year; and adults find personal satisfaction in helping these children succeed.
Several school systems participate in a Senior Capstone Project, which requires students to highlight what they have learned their years in school through a community service, personal interest, or possible career project. The student works with a mentor from the community to help guide them through the project. Mentors generally meet with the students a handful of times throughout the school year, and are available for student interviews.
For information on serving as a student mentor, contact your county's Chamber of Commerce, or contact the school directly to inquire about mentoring opportunities and guidelines.
The Baby Boomer generation amassed a wealth of skills and knowledge, creating an evolution in nearly every aspect of American life, from relationships to education, health, work, even the types of homes we live in and the way we approach retirement.
At Windsong, homes reflect the changing needs and desires of the Baby Boomer generation, with elegant floor plans and luxury finishes, plenty of storage, and locations that make shopping, dining, entertainment, and travel more convenient. Amenities include a clubhouse, gathering spaces, wide sidewalks, and the opportunity to meet and develop friendships with people who share similar life-stage experiences.
One of the best aspects of living their best life in a Windsong community is the opportunity for Boomers to find the time to do the things they've always wanted to do: travel, pursue a hobby, take a class… or serve as a mentor.
Welcome to Windsong – Where Life's A Breeze!