Mardi Gras Reflected in Boomer Gardens
Posted:
February, 26, 2020 |
Categories:
Uncategorized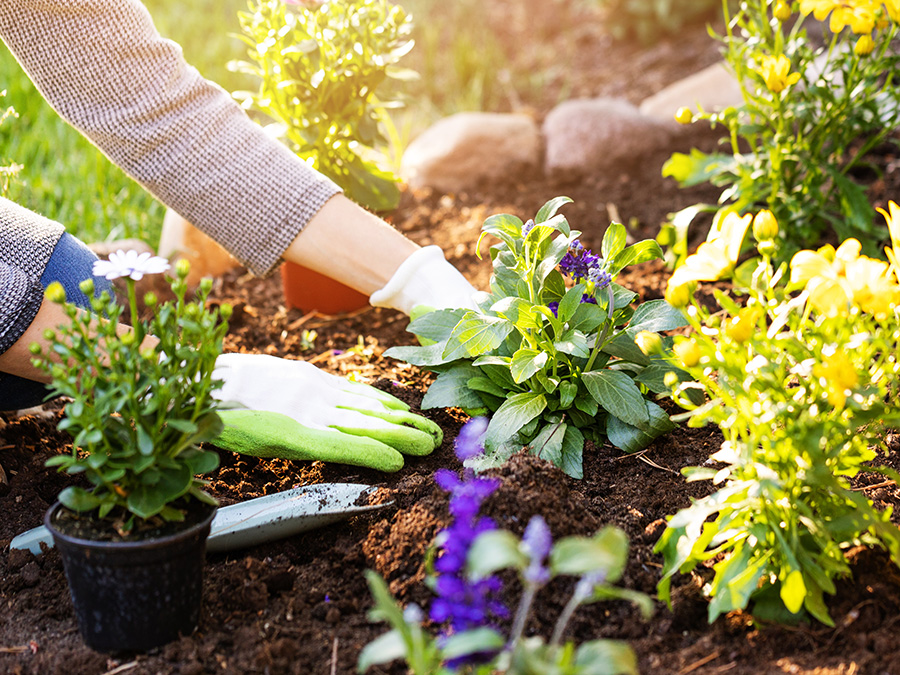 Thanks to warm (and wet!) weather since… well, probably this time last year, everything is blooming early. For those Boomers who garden, odd bloom patterns can be both a blessing and a curse: we have to use different strategies to fight weeds, protect tender buds from random cold snaps, and research to prepare for what is likely to be a hot summer.
In spite of these tribulations, we can rejoice in the return of beauty to our outdoor spaces, and perhaps discover some inspiration for the rest of the year in the garden, drawn from Mardi Gras festivities that are wrapping up this week in dozens of Gulf Coast cities.
Mardi Gras historically refers to Fat Tuesday – the day before Ash Wednesday, which begins the 40-day fast of Lent, in Christian traditions. But the season began in January on "Twelfth Night" (or Epiphany), January 6, with festivities including parades, floats, and often raucous parties marking the weekend before Fat Tuesday, and ending just before midnight on that day.
The Colors of Mardi Gras are Purple, Green, and Gold, which participants in the celebrations will find decorating masks, beads, boas, hats – even the colored sugar on traditional King Cakes.
Purple represents Royalty (or Justice, depending on whom you ask), which was important to the Rex organization when they organized the first formal Mardi Gras parade in New Orleans, in 1872. Green is for Faith, as the parties and parades are held in the time leading up to Lent, the holiest period of the Christian calendar. Gold symbolizes the precious metal that brought Power to kings and countries.
In our gardens, these colors are the first to appear as spring approaches: grass begins to awaken, changing from dull brown to vivid green, green flower stalks emerge to support buds and blooms, and tiny green leaves appear among the recently dormant branches of shrubs; purple pansies become more vibrant in pots and borders, and violets begin to bloom; bright yellow buds of forsythia and daffodils brighten the landscape, and pesky dandelions emerge to offer honeybees their first meals after winter.
At Windsong, homeowners often host events throughout the year, with the colors and festivities of Mardi Gras making it a popular party theme, and a great way to meet neighbors.
Purple, the color of Royalty
Is worn by the winter-hardy pansy.
Gold stands for Power and the riches of kings,
Graces the first flowers that bloom before Spring.
Faith is represented by a bright, lovely Green
And awakens our gardens from their long winter dreams.
Welcome to Windsong, Where Life's A Breeze!