Making Friends Is A Boomer Thing To Do
Posted:
January, 23, 2020 |
Categories:
Uncategorized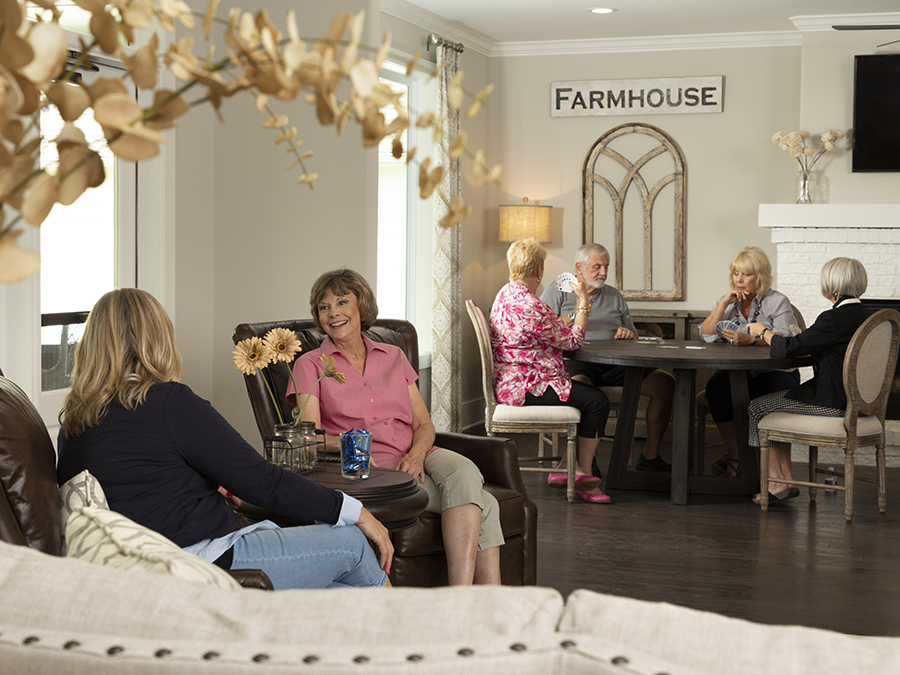 Think back to elementary school, the first days of college, or your first job, when making friends seemed to be second nature. As Active Adults, we tend to gravitate toward the friends we've had for decades, and often find it difficult to form new friendships.
Moving to a new place, whether you're from across the country or around the corner, provides a wonderful opportunity to meet new people and forge new friendships since, like the first day of school, everyone has something in common.
Some simple ways to start a conversation and build a friendship:
Get Moving. With sidewalks that wind through the entire neighborhood, and fitness facilities offered in the community clubhouse, it's easy to strike up a conversation when another neighbor participating in the same fitness endeavors as you. If nothing else, strike up a conversation while picking up your mail.
Start or Join A Club. Check out the bulletin board in the clubhouse to see which groups are meeting, or discover who is looking to start a book club, cooking club, movie-watching party, watching sports on television (or going to a game), taking – or teaching – a class, playing bridge, or any number of group activities.
Garden Together. With the private courtyards or patio areas, and front porches, that are a part of every Windsong home, container gardens and micro-gardens abound. Share tips, swap seeds or cuttings, even organize garden parties with those neighbors who enjoy cultivating their green thumbs.
Give a Compliment. January 24, 2020 is National Compliment Day – a perfect time to express how much you like someone's dog, acknowledge their taste in music, or share another authentic something that you admire about them. And compliments are a lovely way to begin a friendship!
At Windsong, location, streetscapes, floorplans, and amenities are only part of what makes our communities so popular. We also build in opportunities to meet your neighbors, who often become lifelong friends, thanks to shared life-stage experiences and choice of lifestyle community.
Welcome to Windsong – Where Life's A Breeze!