Living the Active Adult Garden Party Lifestyle
Posted:
July, 26, 2019 |
Categories:
Uncategorized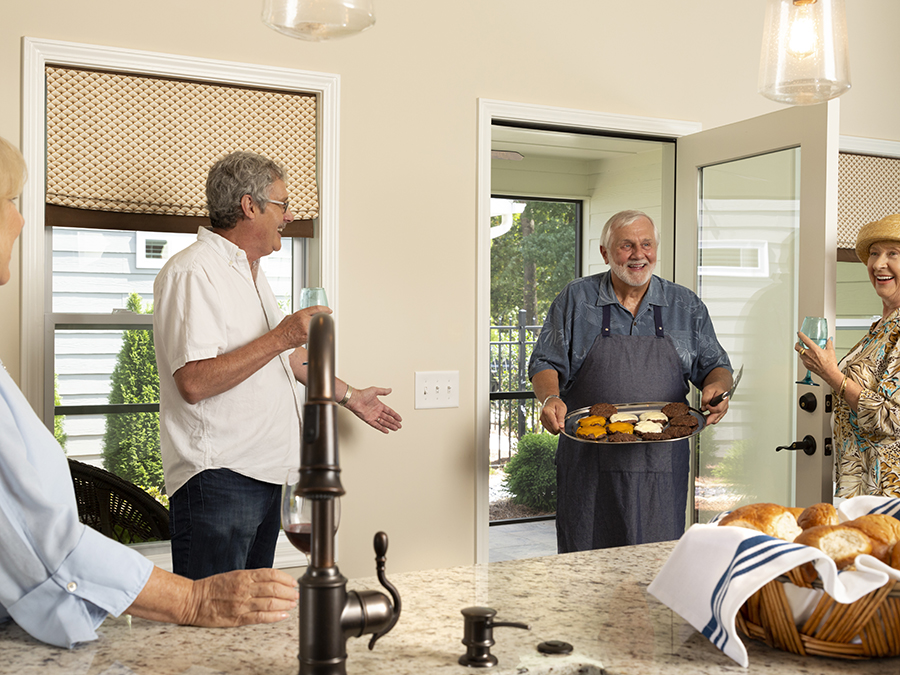 When the middle of summer arrives with all its heat and pop-up thunderstorms and school buses joining the weekday traffic patterns once more, it's time to celebrate with ice cream socials and picnics, which are the perfect ingredients for a party at home in your Active Adult community.
The theme for these socials is built right into the name: picnic and ice cream, so guests can share their favorite recipes in those categories, making potluck gatherings relaxing and fun.
The biggest decision is where to host the event – at the community clubhouse, park, or gazebo; or in the courtyards or on the patios or front porches of each luxury home. Either way, the event invites camaraderie and enjoyment of the outdoors.
DECOR
Outdoor picnic décor can be as simple as a bright tablecloth on the patio table, allowing the natural beauty of shrubs and flowers to serve as the decorations. For evening events, string holiday lights or "Edison bulbs" to create the ambiance of a Paris street cafe.
FOOD
There's no worry about insects in the food, cold foods getting too warm, or ice cream melting, as courtyards and patios are literally steps away from gourmet kitchens, where granite-topped islands offer the perfect solution for serving food and beverages buffet-style, and ice cream is kept chilled in the freezer until needed.
SERVING MADE SIMPLE
While unbreakable Melamine plates in bright colors are all the rage, a large crowd may require disposable options. Plates made from recycled materials, and plant-based "plastic" flatware are environmentally friendly and allow the host homeowners to enjoy the evening without extensive cleanup afterward.
July is both National Picnic Month and National Ice Cream Month, so it's the perfect time to gather with your neighbors to celebrate both!
At Windsong, we design homes and neighborhoods that encourage an active lifestyle, enjoyment of the outdoors, and meeting neighbors who share similar life-stage experiences, making potluck picnics, ice cream socials, even exercise and game nights more exciting and fun.
Welcome to Windsong – Where Life's A Breeze!