Hydration Helps Active Adults Enjoy Healthier Holidays
Posted:
November, 22, 2022 |
Categories:
Uncategorized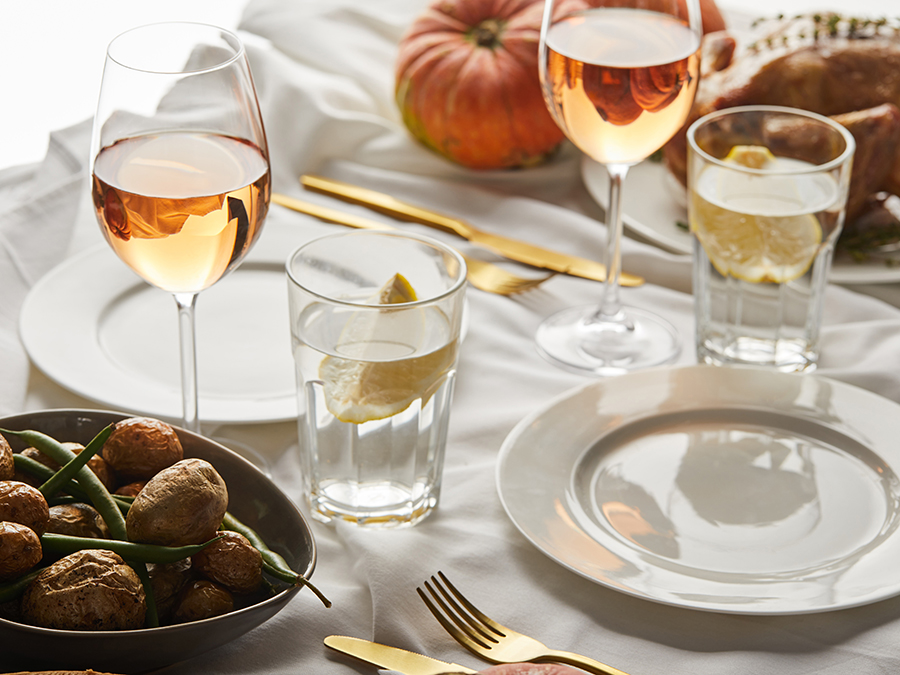 Turkey: check! Mashed potatoes and gravy: check! Pumpkin pie: check! Wine pairings: check! Bottle of water: ch… wait, what?
Thursday is the official start of the Holiday Season, which means lots of food, parties and gatherings, travel, and disrupted routines… all of which lead to forgetting to drink water, and that can take a toll on everything from our sleep patterns, ability to focus, mood, and more.
So much of what we consider normal over the holiday season might actually be attributed to dehydration, including fatigue, headaches, irritation or bad mood, dry skin, heart palpitations, even bad breath!
We normally associate these symptoms with a change in routine, trying to "get everything done" before guests arrive, the stress of having a large crowd with diverse interests and opinions crowded around the table over a meal, eating things we don't normally eat, and disruptions to our sleep schedule. Even dry skin is chalked up to the fireplace or having the heat on.
What if we could solve – or at least alleviate – most of these symptoms by drinking water throughout the day?
Experts suggest these tips for a healthier, happier, hydrated holiday:
for every glass of wine, beer, or cocktail you enjoy, drink one glass of water

the same goes for coffee, tea, hot cocoa, eggnog, or sugary beverages

drink some water before piling on "seconds," between meal courses, and before dessert

drink a full glass of water when you wake up in the morning, to hydrate after sleeping while "kick-starting" your metabolism for the day

carry a bottle of water with you to gatherings to remind you to hydrate

drink water while traveling – especially when flying - to avoid dehydration
If you are hosting a gathering, add a few water decanters to the table, and include a water glass at each place setting, encouraging guests to drink some water, as well.
At Windsong, great thought and planning goes into every home we design and build. Details include location, quality materials, expert builders, a knowledgeable sales team… and the opportunity for neighbors, friends, and family to gather indoors and out, for special occasions as well as everyday enjoyment.
Welcome to Windsong, Where Life's A Breeze!