Homeowners Relish Gifts from the Garden
Posted:
May, 13, 2022 |
Categories:
Uncategorized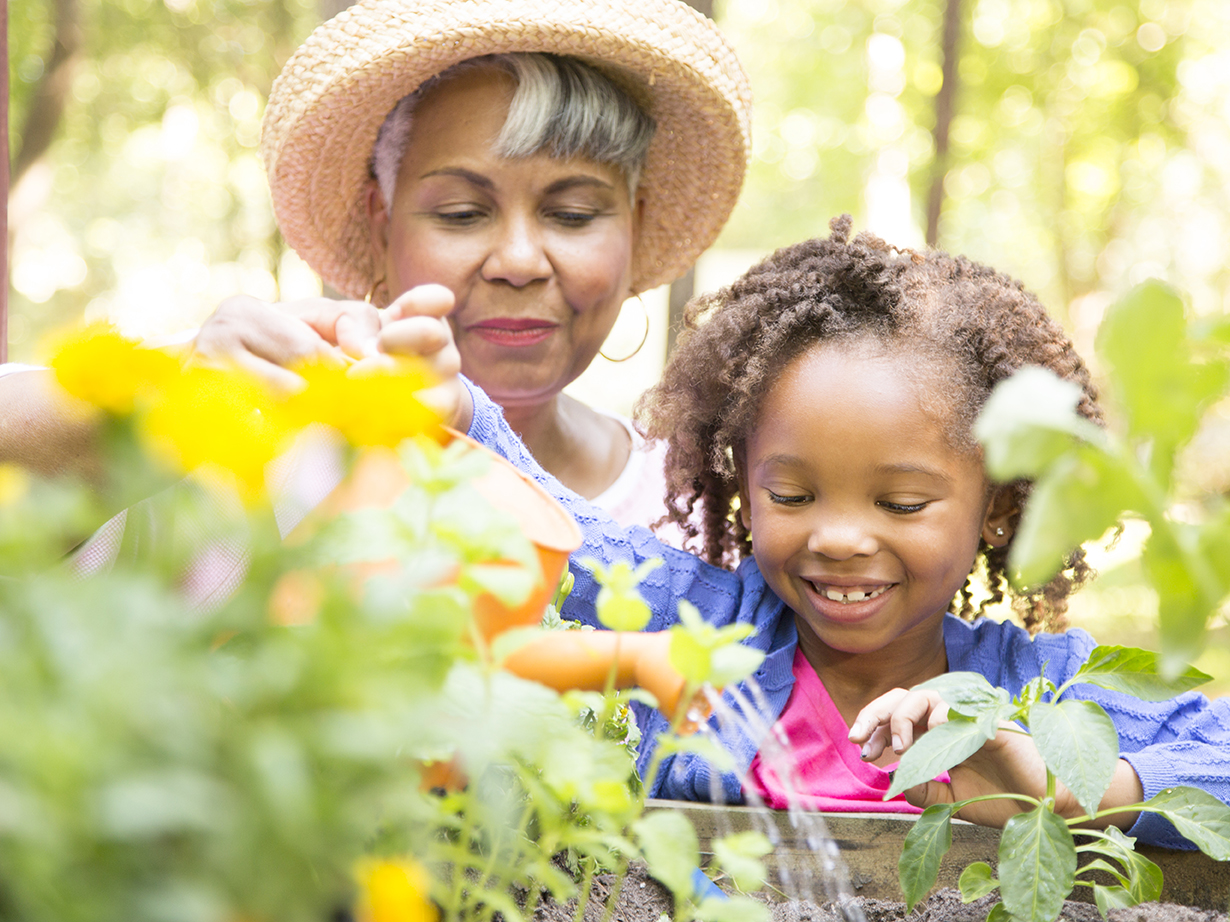 I have never had so many good ideas day after day as when I worked in the garden. ~John Erskine
Whether you grow flowers and herbs (and maybe a tomato plant or two) in pots on the front porch, or in a few rows of well-tended beds in the courtyard, there's something magical about harvesting food or flowers you've grown in your own garden.
Of course, the next-best thing is to visit a garden, or purchase locally grown fruits, vegetables, and flowers at a farmer's market, or through a CSA (community supported agriculture). Even strolling through a botanical garden provides those good ideas of which John Erskine spoke.
May is "Gifts from the Garden Month," so it's the perfect month to spend some time getting your hands in the dirt to plant your own bounty or taking in the beauty offered by some of fabulous gardens close to home.
Trefoil Gardens features a CSA subscription, as part of the Kingsridge Academy co-op garden. The garden is located on Bascomb Drive in Woodstock (Towne Lake) and accepts orders through its online program: trefoilgardens.com
Woodstock Community Garden, located at 311 Arnold Mill Road, features 38 10x10 plots for individuals to plant and tend, available on a first-come, first-served basis through an annual membership offered by the Woodstock Parks and Recreation Department. woodstock.recdesk.com/Community
The Smith-Gilbert Gardens feature exhibits, classes, and Saturday morning artist demonstrations, at the botanical gardens, located at 2382 Pine Mountain Road, Kennesaw. smithgilbertgardens.com.
Gibbs Gardens, located in Ball Ground, has become well-known for its early spring daffodil gardens, but also features themed gardens, including Manor House Gardens, Inspiration Gardens, and Valley Gardens. Visit gibbsgardens.com for information and tickets.
Merrilily Gardens, located on Jep Wheeler Road in Woodstock, is a hilltop farm featuring a live-plant nursery specializing in daylilies. Merrilily also offers gourmet foods for sale, and they participate in a number of markets and festivals throughout the spring and summer. Visit merrililygardens.com for more information.
Gifts from the garden are welcome for any occasion, whether you purchase from a local farm or cultivate your own garden as a feast for both eye and palate.
At Windsong, container gardens and private courtyards offer the opportunity to express yourself, while nourishing your soul in nature. A single tomato plant, a pot full of herbs, or a row of rosebushes – or whatever you envision, provide many good ideas day after day!
Welcome to Windsong, Where Life's A Breeze!