Home More Than Where the Heart Is for Active Adults
Posted:
August, 12, 2020 |
Categories:
Uncategorized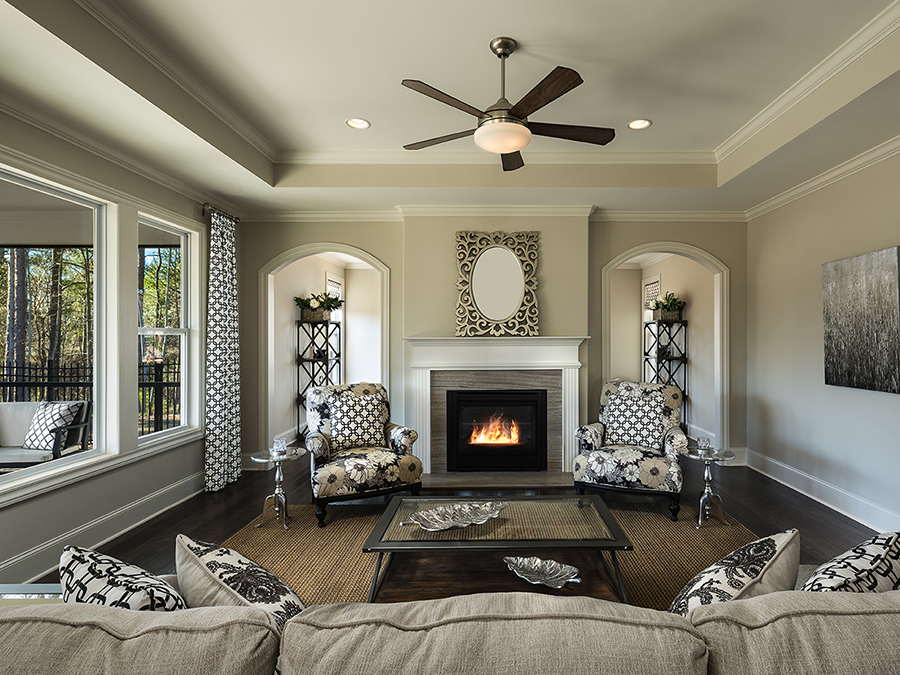 Lots of sentimental sayings focus on the idea of "home." While each resonates differently, depending upon where you live, one thing is for certain: we carry with us a piece of each place we've called "home," and those pieces, those feelings, are what we look for when we inhabit our current home.
Let's look at a few of these ideas about "home":
Home is where the heart is.
Many Boomers have lived somewhere else – or a lot of somewhere elses – throughout their lives, and there's a good chance that their children left home when they went to college, found a job, got married, or pursued a path of their own. And perhaps where your adult children and grandchildren live helped make the decision for where you live today. In fact, 25 percent of Boomers report moving to a new city to be closer to children and grandchildren. For them, "home" is a decision based on those they love.
Home is where I hang my hat.
Some folks prefer not to linger in one place for too long. Maybe it was a career that kept them on the go; or maybe it was simply wanderlust. Either way, multiple moves provide an opportunity to really know what you like – and dislike – in your home. Having a coat closet or an entryway wide enough for a hall tree offers a lovely place to hang your hat, encouraging you to stay awhile.
Home is where our story begins.
You were born into the home you shared with your parents, grew up and moved into a starter home, then bought a home (or several) in which you raised your own family. Our first home is where our story begins; each home in between leaves a little piece of itself in our psyches. We know what feels right, and we want our home to reflect our values – to play a starring role in our story.
What I love most about my home is who I share it with.
The neighborhood in which your home is located includes the people on your street or in your community, but also the amenities in the town: shopping, dining, entertainment, medical facilities, and more. Home is more enjoyable when neighbors are friends, and you feel a sense of peace in your environment.
There's no place like home.
At Windsong, we've heard all of these stories, and more, from people who searched high and low and finally found home in one of our communities. Many Windsong homeowners moved from out of state to be closer to adult children and grandchildren. For those who have lived in many places, we've heard that Windsong combines their favorite features from each of their previous residences. Every homeowner has their own unique story about how they found their Windsong community, and the perfect home within it. And stories begin when neighbors greet one another and forge new friendships, as they discover things they have in common with the people who live in their community.
Whether you've chosen your home for your heart or your hat, whether it's part of your story or the beginning of a new one, there's no place like Windsong to enjoy your best life.
Welcome to Windsong – Where Life's A Breeze!