Healthy Heat Habits for Active Adults
Posted:
August, 15, 2019 |
Categories:
Uncategorized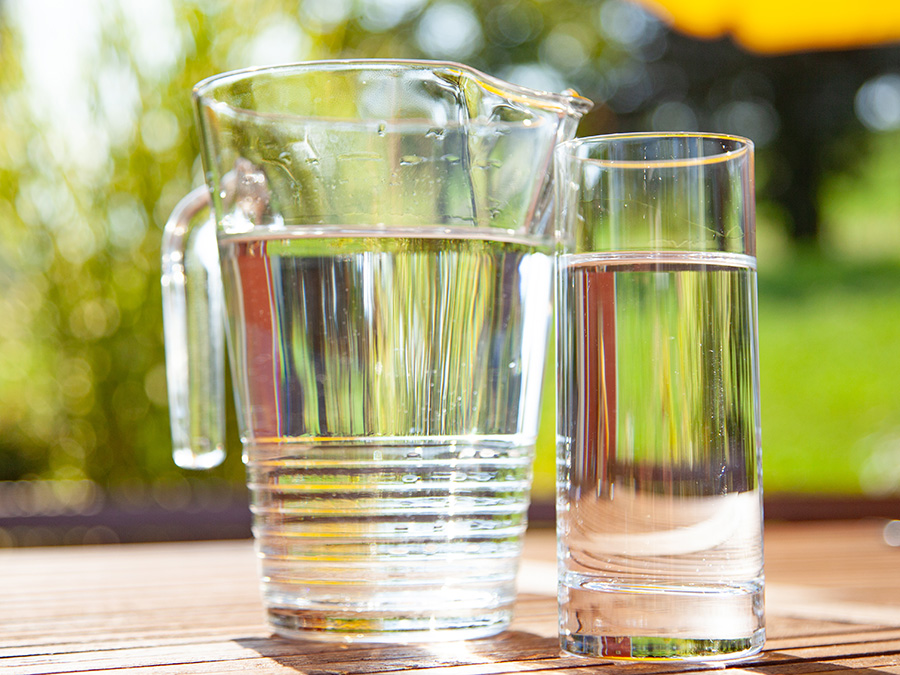 August is typically the hottest month here in Georgia, and the forecast this month calls for temperatures in the upper 80s and mid- to upper 90s for the next several weeks, requiring adjustments to our routines.
HYDRATION
Experts recommend that adults drink between 68 to 135 ounces of water per day to stay properly hydrated, more if you are exercising or spending time outdoors. While water is ideal, other recommended liquids include non-sugary fruit drinks (add a slice of citrus or watermelon to your water for flavor). Avoid/limit beverages that contain alcohol or caffeine.
MEDICATIONS
Common medications that do not mix well with hot, sunny days include Naproxen (a pain reliever and arthritis medication); medications for heart disease and hypertension/high blood pressure; medications for individuals with Parkinson's disease; certain allergy medications; drugs for combating depression; and Retin-A or similar medications used to combat acne and other skin conditions. Check with your doctor if you have any questions about whether your medications will make you more sensitive to heat and sunlight.
WARDROBE
Cotton and other natural fibers are cooler than synthetic fibers.
Check your sunglasses to ensure they block UVA and UVB rays.
Wear sunscreen with an SPF 30 or higher. Reapply every few hours, and if you swim or sweat excessively. Don't neglect your face, ears, and neck. Have a dermatologist check any suspicious spots for sun damage.
Wear a hat that completely covers your head, face, and ears, and keeps the sun from getting in your eyes.
KNOW THE SIGNS OF HYPERTHERMIA
Body temperature of 104º or higher.
Sudden change in behavior; acting confused or agitated.
Dry, flushed skin.
Not sweating when it's hot.
Headache.
Fainting.
Muscle cramps, pain, spasms.
Nausea/vomiting.
Rapid pulse.
Heavy breathing.
Fainting.
Get out of the sun immediately if you experience symptoms and consult a health professional if symptoms last more than one hour.
Continue to enjoy your private courtyard, front porch, walking on your community's wide sidewalks, and other outdoor amenities early in the day or in the evening. During the heat of the day, gather inside. Windsong homes are designed to make entertaining easy and enjoyable, which is perfect for lunches, book clubs, and other gatherings during August afternoons.
Welcome to Windsong – Where Life's A Breeze!