Healthy, Easy Meals for Active Adults
Posted:
March, 2, 2021 |
Categories:
Uncategorized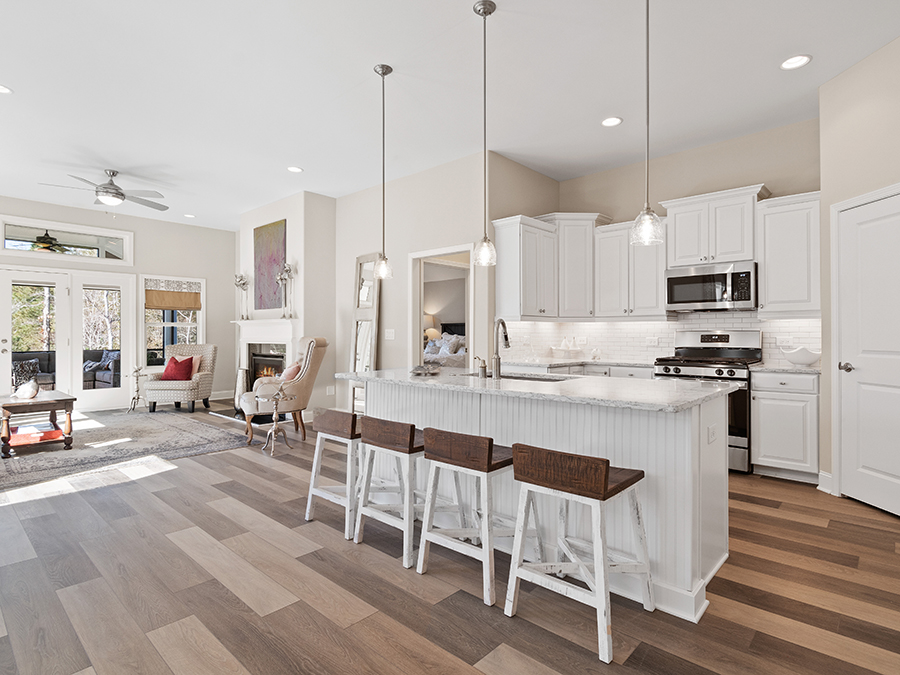 Empty-nesters often lament the transition from cooking for a family to cooking for one or two adults. As a result, too much food is prepared (and often thrown away after the leftovers lose their luster), or these individuals opt for eating out, which can wreak havoc on diet and nutrition.
Thankfully, March is Frozen Food Month (and March 6 is National Frozen Food Day – officially declared in 1984 and celebrated each year hence), and there are plenty of freezer options that are both easy and nutritious.
A little history:
The first frozen foods patent was awarded to Clarence Birdseye II in 1927, and the first frozen foods were available for purchase in supermarkets in 1930, starting in Springfield, Massachusetts. Fast-forward to 1954, when the first "TV dinners" were sold (which makes sense, since televisions first rose in popularity in 1951, and were reported in half of all U.S. homes by 1955).
Freezing Meals You Prepare:
Before drive-through "meals" were commonplace, a week's worth of meals might be prepared over the weekend for easy heat-and-eat nutritious meals during the week. Most often these were prepared from fresh ingredients, with noodles or rice prepared later.
Today, both fresh and high-quality frozen ingredients often are used to prepare meals that are then separated into portions and stored in the freezer, to heat up on the stove, in the oven or Instant Pot.
Soups, meat dishes, and baked goods all may be cooked ahead and frozen, and the quality of freezer-safe containers – from glass bowls to silicone bags to disposable pans – significantly reduce the risk of "freezer burn".
Using a label maker or printing on peel-and-stick labels to identify the container's contents, as well as the date it was prepared, simplifies the process and ensures the meals you consume are as delicious as when they were first prepared.
Store-Bought Prepared Meals
The frozen food aisles in the grocery store seem almost endless, featuring breakfast, lunch, dinner, snacks, and desserts that suit nearly every palate and dietary need.
Nutrition experts advise consumers to read labels when purchasing prepared meals, which often include an abundance of sodium, fat, calories, sugar, or preservatives, and are often lacking in fiber.
When purchasing frozen prepared meals, look for those with a maximum 400 calories per serving, 25 grams of fat or fewer, 800 milligrams of sodium or fewer, and at least 3-5 grams of fiber.
At Windsong, a luxury kitchen makes preparing meals for oneself, or for a gathering, more fun, but that doesn't mean the chef needs to cook every night! Ample space in the freezer offers an opportunity to purchase – or prepare – ahead, and enjoy a healthy, carefree lifestyle!
Welcome to Windsong – Where Life's A Breeze!