Happiness Among Active Adults is Awe-some!
Posted:
September, 23, 2021 |
Categories:
Uncategorized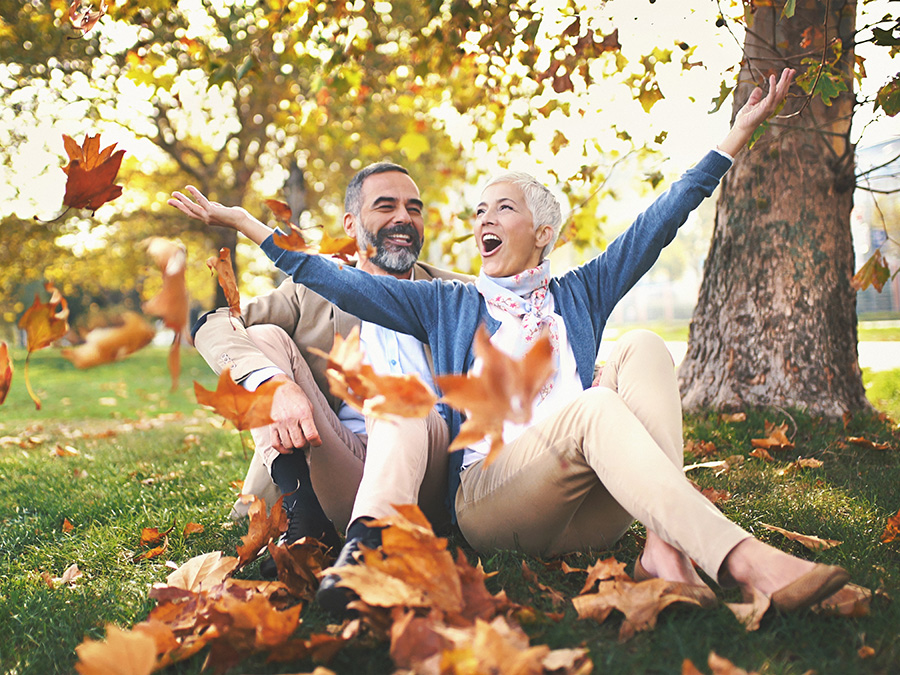 As we welcome Fall, we celebrate the departure from the scorching days of Summer and anticipate the FUN of festivals, "leaf peeping" drives through the mountains, and pumpkin-spice everything; the return of fuzzy sweaters and gatherings around the fire pit; chili, football, and curling up early with a good book.
In other words, we're entering the season of awesome!
How does this fit in our month of Fun, Curiosity, and Learning? Well, it has to do with overall health and wellness, and scientific studies have proven that people who regularly experience awe report greater happiness and life satisfaction than their "awe-challenged" counterparts!
The goose bumps and jaw drops, and heart thumps you have when you are awestruck by something – anything – gazing at the stars, watching a butterfly feed on your rosebushes, glimpsing a rainbow, finding a four-leaf clover, studying a work of art, watching your grandchild pick up Cheerios with her fingers – is good for you!
Studies by researchers at several universities around the globe agree that awe-inspiring experiences reduce stress and allow for a more satisfying life.
One study revealed that those who report feelings of awe have lower levels of IL-6, one of the markers for inflammation (which is a factor in many diseases).
Awe sharpens the brain, facilitating scientific learning and reasoning skills in children, and it translates to adults, as well.
People who experience awe tend to choose experiences over material possessions – tickets to a concert rather than a new outfit at the same cost, for example.
And awe induces humility, changing our perception about our place in the world, which translates to kindness and empathy.
Awe is a "time-expanding" attribute, making those who experience it feel like they have more time to enjoy a moment, and their lives overall.
Awe encourages generosity and cooperation, and fosters a connection to other people and to society as a whole.
All of that can be gained when you feel goosebumps listening to your favorite song? That's pretty awe-some!
At Windsong, homeowners find opportunities to experience these sensations in their awe-inspiring new homes, traversing the neighborhood and meeting new friends, watching the birds in their private courtyard gardens, and listening to the sweet sounds of peace from their owner's sanctuary as they drift off to sleep.
Welcome to Windsong, Where Life's A(n awesome) Breeze!