Flu-Fighting Tips for Active Adults
Posted:
February, 7, 2018 |
Categories:
Uncategorized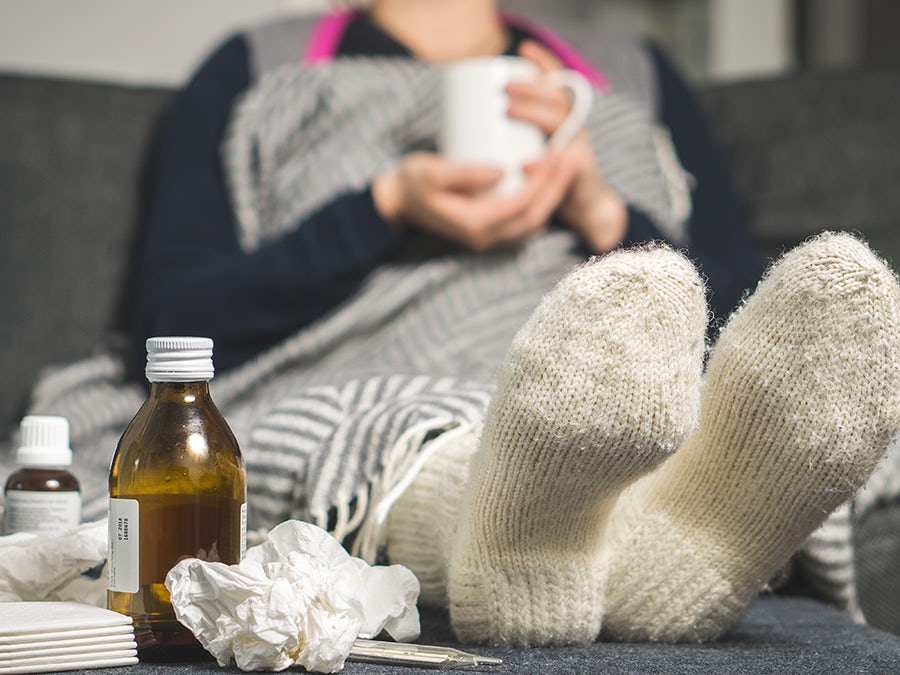 You're not imagining that this year's flu season seems more widespread and aggressive than in years past. Thanks to a three-strain flu, the predominance of the H3N2 strain in the majority of flu cases, and that most of the United States is battling the flu at the same time, this is one of the worst flu outbreaks on recent record.
The flu vaccine is very effective against H1N1 and influenza B, but only has a vaccine effectiveness (VE) level of about 10%-30% against H3N2, which mutates as it moves through the population.
While everyone should take precautions against the flu, the medical community and the Centers for Disease Control and Prevention (CDC) suggest children under the age of 5 years, and adults 65 and over exercise extreme caution, as these segments of the population are most susceptible to complications from the virus.
In fact, statistics from mid-January indicate that more patients age 65 and older have been hospitalized with the flu this year than any other age group.
How To Reduce Your Risk of Contracting or Spreading the Influenza Virus
Get A Flu Shot

It's late in the season, but flu vaccines are still effective against the H1N1 and B strains of influenza, and may lessen the severity of H3N2 symptoms, should you contract the flu.

Stay Away From People Who Are Sick

Avoid visiting – or minimize exposure – until their symptoms have subsided.

Stay Home If You Feel Sick

Not only will you reduce the risk of spreading the flu virus to those with whom you come in contact, you will also give your body the rest it needs to recover.

Cover Your Nose and Mouth When You Sneeze or Cough

Flu is likely spread through air molecules, as well as touching surfaces that have come in contact with flu germs.

Consider Wearing A Mask When In Public

Masks are particularly necessary if you have a compromised immune system, or if you are under treatment for a variety of disorders that may weaken your ability to ward off the flu.

Keep Fever-Reducing Medications In Your Home Throughout Flu Season

Taking an over-the-counter fever-reducing medication will make you more comfortable. *If you are under treatment for a medical condition, or take prescription medications, speak to your doctor before taking OTC drugs.

Get A New Toothbrush

If you feel sick, change your toothbrush, to minimize re-exposure to germs.

Pay Attention To Your Body

Typical symptoms include sudden fever, body aches or chills, sore throat, difficulty breathing, rapid heartbeat, fatigue, or confusion. But any symptoms that do not feel normal to you should be checked out by your physician.
At Windsong, we design homes and communities with your enjoyment, comfort, and peace of mind as our inspiration. While our deepest desire is for every member of our Windsong family of homeowners to enjoy happiness and health in their homes, we also hope that when you are under the weather, you find that your Windsong home takes some of the burden out of your recovery.
Energy efficient designs that include gas-log fireplaces and ample natural light, stepless entryways from oversized two-car garages, luxurious kitchens for preparing healthy meals, and elegantly appointed master suites that provide the perfect venue for a restorative sleep, are just a few of the ways your home will help you feel your best.
Welcome to Windsong – Where Life's A Breeze!