Fall FUN for Active Adults
Posted:
September, 3, 2021 |
Categories:
Uncategorized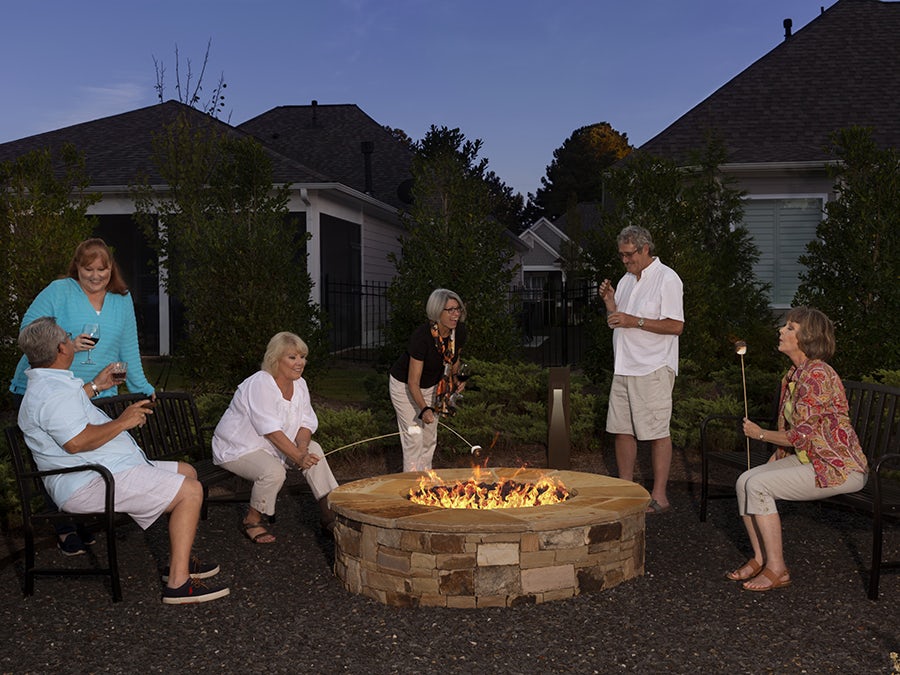 Maybe you've heard about "embracing your inner child," but you aren't sure what that is or how to go about it.

This month, we're all about your inner child – having fun, staying curious, dreaming big, learning something new, finding the beauty in every day, and practicing kindness.
Sounds wonderful, doesn't it?
Fall is traditionally the time when we feel that little rush of excitement as the heat gives way to a chill in the air, Pumpkin-Spice-Everything is everywhere you look, and we change our closets, our menus – and our mindsets – to prepare for the impending holiday season.
With that being said, here are some great ideas to introduce more FUN into your Fall:
Carve Out Space for Pumpkins
Who cares if orange isn't your color! The vibrant hues of pumpkins and gourds gracing a front porch or walkway transport us back to the magical Trick-or-Treat days of childhood, and bring a smile to our faces. Visit a pumpkin patch (Burts Farm in Dawsonville is just a short, scenic drive up I-575/515 – burtsfarm.com), choose traditional pumpkins, or some of the "specialty" varieties in shades of green, peach, even white, then carve or paint them, or leave them natural for a fun display.
Heat Things Up
Create a fire pit – or purchase one – and toast marshmallows in the courtyard (be sure to set it far enough from the house and any plantings, for safety). Add graham crackers and chocolate to make s'mores. Sing or tell stories around the fire for a trip down Memory Lane.
Pack a Lunch
Fall is the perfect season for a picnic. Make sandwiches, or slice apples and cheese, a few cold beverages, and find a fun spot to set out the blanket and enjoy a meal al fresco, in a park, by a lake, or as the final treat at the end of a hike in the woods.
Scavenger Hunt
Gather some friends and go for a walk – in the neighborhood, on a trail, or wherever suits your fancy. Carry a basket or canvas bag and collect feathers, leaves, rocks, acorns, and other natural treasures, like you did when you were a kid!
Movies Under the Stars
Remember drive-in movies? What a thrill it was to watch a film in pajamas in the back seat of the family station wagon! Today, you can still enjoy movies outside (even wear your PJs, if you choose!). Hang a sheet from the side of the house, hook the laptop to a projector, and indulge that inner child's sense of fun with a comedy or action flick under the moonlight.
At Windsong, neighbors who share similar life-stage experiences make the perfect "partners in crime" with whom to enjoy these inner-child antics. Collect a few neighbors and plan for a healthy dose of fun. If you belly-laugh, even better!
Welcome to Windsong, Where Life's A Breeze!