Fall Cleaning: Like Spring Cleaning, But With Pumpkin Spice!
Posted:
September, 22, 2023 |
Categories:
Uncategorized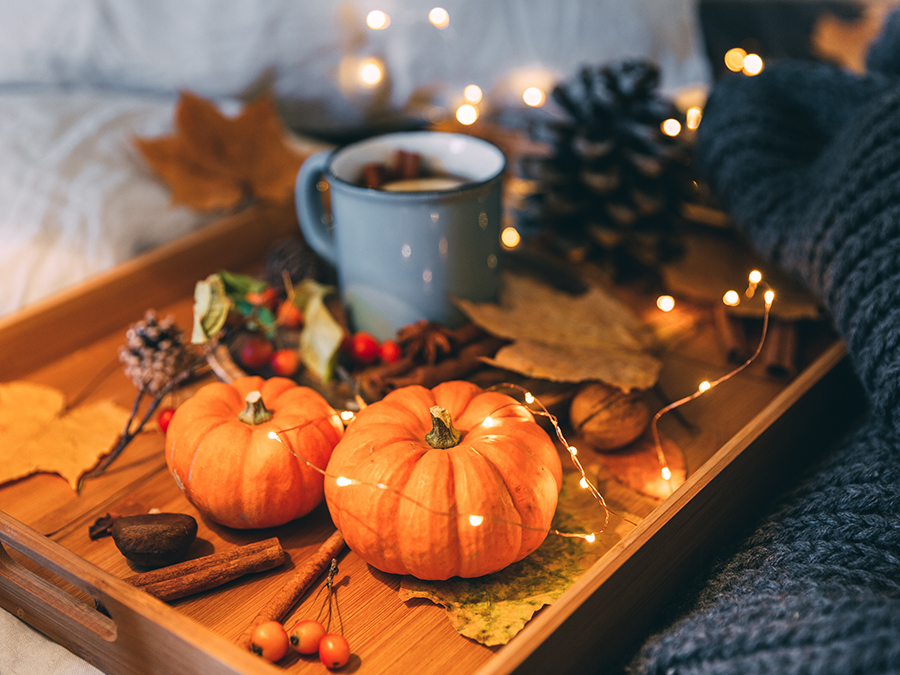 Fall officially arrives this Saturday, September 23rd, as we observe the Fall Equinox (when the sun is directly over the equator, and folks all over the world experience exactly the same number of hours of daylight and night).
So, how do we celebrate the arrival of Autumn? Let us count the ways: football, festivals, "leaf peeping" (yes, it's a thing, but peak color in the North Georgia Mountains is still about 5-6 weeks away), apple-picking, and pumpkin spice, to name a few.
Of course, it's also a great time to spruce up the house after the heat of summer, with a bit of fall cleaning (why should spring get all the credit for clean?)
Home maintenance experts recommend tackling these tasks that just don't seem like priorities during the summer:
Deep-dust and sweep the entire house, including blinds, artwork & décor, baseboards, and under furniture (especially if you have pets).

Have carpets and rugs professionally cleaned.

Clean ceiling fans by dusting and cleaning the blades. Take the globes off ceiling light fixtures and sconces, and soak them to deep-clean.

Clean windows and wash curtains (or swap out for seasonal curtains).

Change the furnace filter and clean the dryer vent.

Clear out items from the garage, basement, attic, and other storage locations.

Remove items from the refrigerator and deep-clean all the shelves and drawers. Do the same for the pantry. Toss any old/unused items.

Deep-clean the oven and microwave.

Go through your closet and toss or donate seasonal clothes you haven't worn in awhile.

Remove stored items from drawers and the medicine cabinet in the bathroom, and discard of old OTC medicines. Don't flush medications; check the GPDAPI website for disposal of prescription medication sites in Georgia.
This is also a great time to sift through your seasonal and holiday decorations and donate or dispose of those you'll no longer use. Use the same mindset for items such as sheets, towels, and rarely used linens that take up space in the linen closet and storage areas.
When you're finished, reward yourself with a stroll to your local independent coffee shop and enjoy a pumpkin spice latte (or other seasonal favorite beverage).
At Windsong, living a carefree lifestyle is part of the appeal. With thoughtful home designs and neighborhood footprints, in communities where live-work-play is more than a buzz-word, maintaining your home is easy, and enjoying your home is a breeze.
We mean it when we say, Welcome to Windsong, Where Life's A Breeze!