Earth Day Feature: Smart technology goes Outdoor!
Posted:
April, 22, 2020 |
Categories:
Uncategorized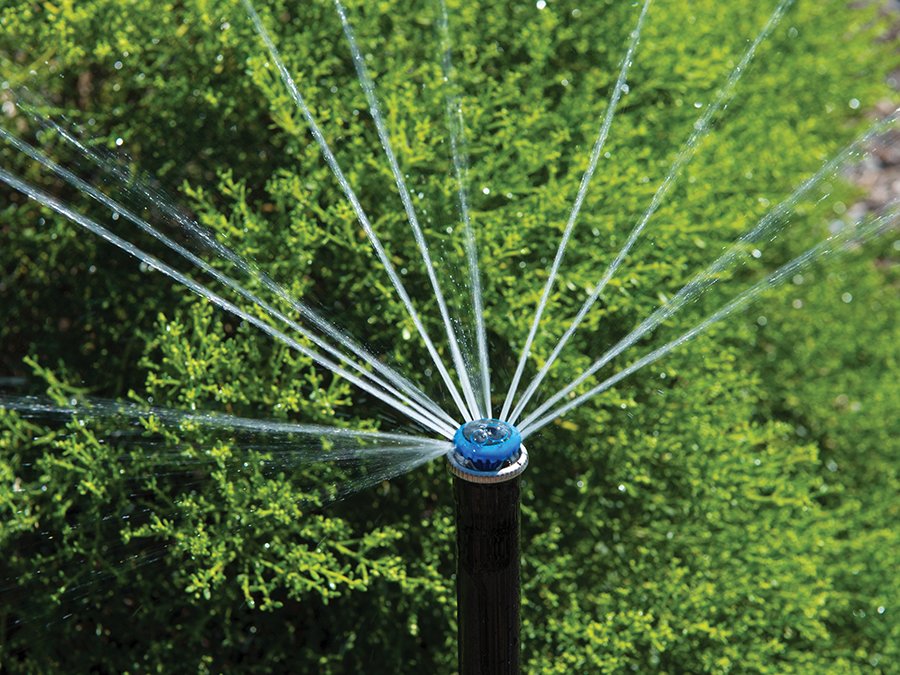 Windsong communities are built with the future in mind; a future we are actively working to preserve through innovative technologies and intentional decisions. Ensuring quality at every level of the homebuilding process also means providing for our homeowners once building is complete, which is why Windsong has begun integrating a smart irrigation system in our new communities, Echols Farm and Westbrook.
"To me, someone that is buying a home should care about if their builder is focused on the future, especially with something as important as water," says David Woods from Woods Landscaping, a longtime partner of Windsong. "Windsong is always looking ahead, which automatically adds huge value to every single one of their communities. That's really something special."
The Hunter Centralus system is a smart irrigation management system that allows community managers to control a landscape's water supply through a smartphone app, accessing the centrally located controller to receive real-time information about water management, system issues and daily weather forecasts. Windsong is one of the first residential builders to utilize this system, according to Brian Alcott, home warranty manager at Windsong Properties.
"It's really a great benefit to the community and the HOA in general because Windsong is putting in the upfront cost of the infrastructure and the installation," says Alcott. "After you get through the initial watering of the landscape, which naturally requires more water, it allows you to monitor standard usage and cut back accordingly." As the system learns more about the landscape it's working on, its data becomes more accurate, ultimately helping reduce costs and conserve water.
But conserving water isn't the only way that Windsong is working to become more sustainable. By replanting trees and repurposing boulders that exist within the original property, Windsong preserves the existing resources and uses them intentionally throughout their communities, creating additional interest points and locations for homeowners to enjoy.
Additionally, Windsong communities are now utilizing drought resistant plants and sod, which require 48% less water. This change pairs well with the smart irrigation system, allowing for communities to manage resources cost-effectively and to prepare for possible landscape watering restrictions.
"You have the water in case you need it, but you still try and save in other ways as well," says Woods. "Using water efficiently can make your community prettier, greener and lusher without the use of as many fertilizers or pesticides, which can be needed because of overwatering."
A well-planned community becomes a well-maintained community. Along with preventing overwatering and helping manage water supply, the smart irrigation systems makes the transition to the HOA much easier. Looking forward to these transitions and planning accordingly helps make Windsong successful, contributing to the overall satisfaction of our homeowners.
By investing more upfront with the installation of the Hunter Centralus system, Windsong helps the HOA lower costs for future residents. This proactive measure helps provide insight into the ways a community can reduce their water bill, such as recognizing overwatered areas or discovering a leak before it becomes significant.
Another advantage of this smart system is the centrally located controller. By ensuring the main system controller is in a neutral, common area, Windsong provides the community with a more uniform method of delivering water to each individual plot of land.
"The community wide system is a lot better and more efficient in general for the community than having individual controls in each home garage." says Alcott. By taking the pressure off the individual homeowners, the need for HOA assessments or fines for individual landscapes is mitigated. "We tend to find that homeowners will shut off that system and then not water their lawn if the controller is right in their garage, which isn't ideal for the community as a whole."
Windsong is prepared for the changing landscape, both literally and figuratively, by looking at our communities as a whole, from blueprint planning to final sale. Sustainability, innovation and intentionality will remain pillars of Windsong, continuing to guide our decisions to integrate new technologies and products.
To learn more about our smart water system, visit Hunter Industries.
Photo courtesy of Hunter Industries Incorporated.