Dream Home is a Work of Art
Posted:
October, 24, 2023 |
Categories:
Uncategorized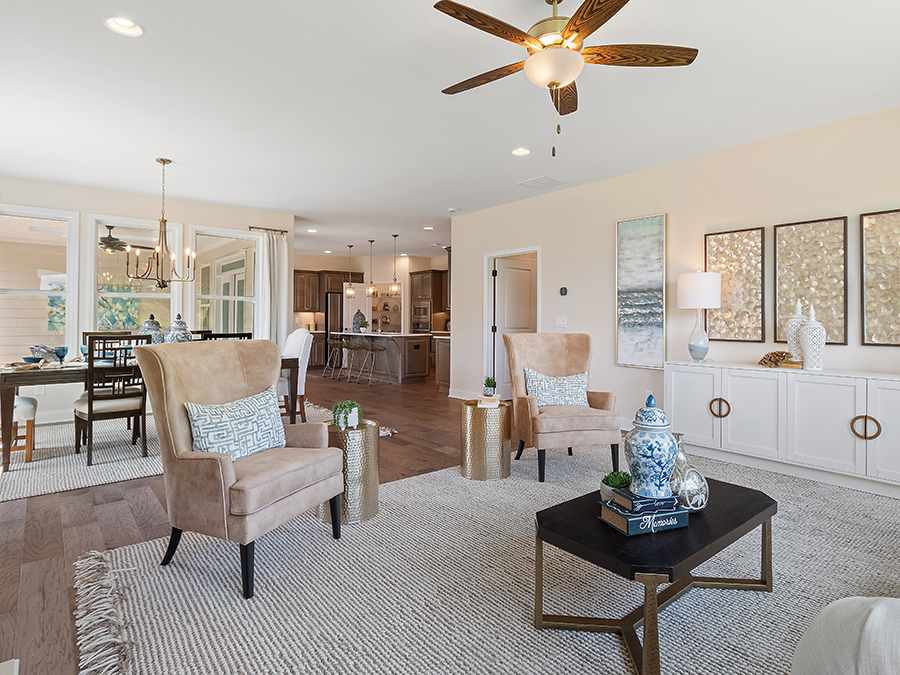 The day has arrived, when you hold in your hands the keys to your dream home, after visiting the model, choosing your floorplan and homesite location, meeting with the design team to decide on finishes for floors, paint colors, cabinetry, and everything in between.
Over the last several months, you visited often as you met with the builder and watched the home you envisioned evolve from foundation to frame to a "shell" with unpainted walls and bare floors. Now, as you steer your car into the driveway, excitement fills you as you take in the professionally landscaped front yard, the spacious garage where your car now resides, and you marvel at the possibilities for hobbies and equipment (Golf cart? Work bench? Garden table?).
You open the door from the garage into your brand-new home, marveling at the stepless threshold, and taking in the "new-home scent" of paint, carpet, and possibility.
Yes, you walked through with the builder just a few days ago, but now it isn't a construction site; it is home.
The moving truck carrying your furniture and treasured possessions has not yet arrived, so you wander through each room, envisioning the way the light will filter through the windows in the morning, the placement of your "reading chair" beside the gas-log fireplace, imagining how wonderful it will be to wake up to the scent of fresh-brewed coffee in your luxurious kitchen, and you marvel at the spacious open floorplan, smiling at the thought of hosting friends and family for Thanksgiving, and decorating for the holidays.
Wednesday, October 25, is International Artist Day, and your new home is your blank canvas, awaiting all the colors and textures and memories with which you will paint your life in your dream home.
Welcome to Windsong, Where Life's A Breeze!