Cool Tips for Active Adults on Hot Days
Posted:
July, 21, 2020 |
Categories:
Uncategorized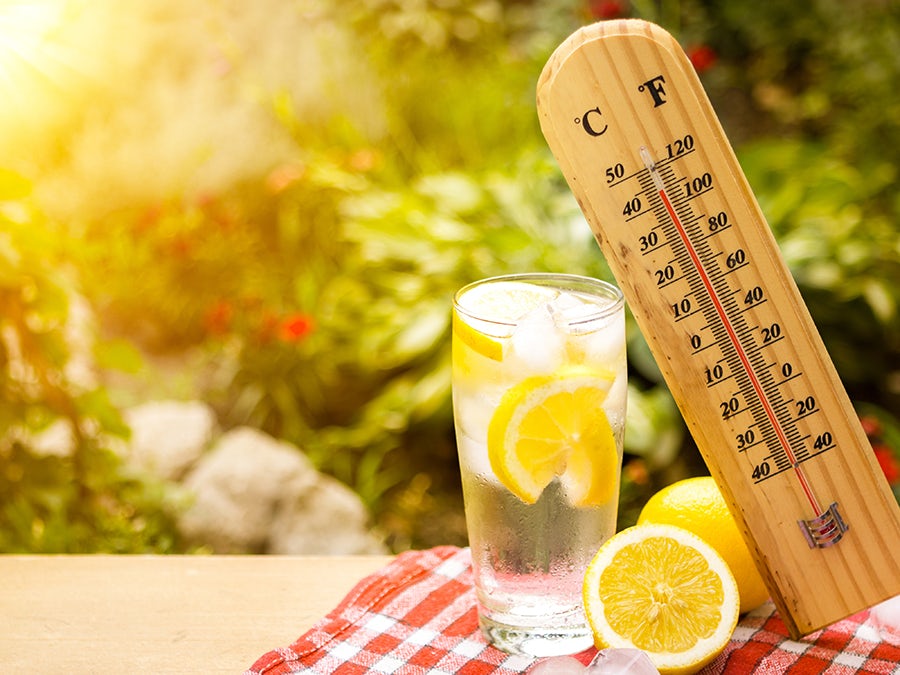 News flash: It's HOT outside!
Georgia temperatures have topped 93 degrees several times over the past week, leaving everyone feeling as if they're about to melt into the sidewalk when they walk to the mailbox or take the dog for a walk.
As Active Adults (who enjoy putting the "active" in that title!), we want to both keep moving and stay fit while avoiding the problems that come from becoming overheated (a host of issues, known collectively as hyperthermia).
Experts have several suggestions for keeping your cool in the Georgia summer heat:
Dress for the Weather – opt for natural fabrics, such as cotton or bamboo, which breathe and help wick away moisture. Avoid wearing synthetic fabrics, which tend to hold on to heat and moisture.
Boost the Effectiveness of your Air Conditioning – use ceiling fans, tabletop fans, tower fans, or pedestal fans, to keep air moving (which makes us feel cooler).
Drink Plenty of Fluids – including water, fruit juice, or vegetable juices (eating fresh fruits and vegetables such as watermelon and cucumber also helps to regulate water retention and body temperature). Avoid alcoholic and caffeinated beverages, which are detrimental when you're trying to stay hydrated.
Exercise Early or Late in the Day – Georgia usually reaches "peak" temperature around 3 p.m., but two to three hours before and after also may be too hot to safely engage in outdoor activities. Walk, jog, or bicycle before 10 am and after 5 pm, stick to shaded paths if possible, and stay hydrated while you exercise.
Take Care if you have Pre-existing Health Conditions - including cardiovascular problems; heart, lung, or kidney disease; certain medications (prescription or over the counter); and obesity, which can put people over age 50 at higher risk of heat-related health problems.
At Windsong, your energy-efficient home features windows that allow in lots of natural light without heat transfer, allowing you to keep cooler inside your home without stressing your air conditioning system. Private courtyards offer an oasis where you can relax in the shade with a cold beverage, fans circulating the air, and a great book, to enjoy the outdoors without overexposure to heat. And wide sidewalks offer safe passage for those taking an early morning or evening stroll.
Welcome to Windsong – Where Life's A Breeze!