By the (Gas Log) Fire-Side - A November Poem, inspired by Robert Browning
Posted:
November, 27, 2017 |
Categories:
Uncategorized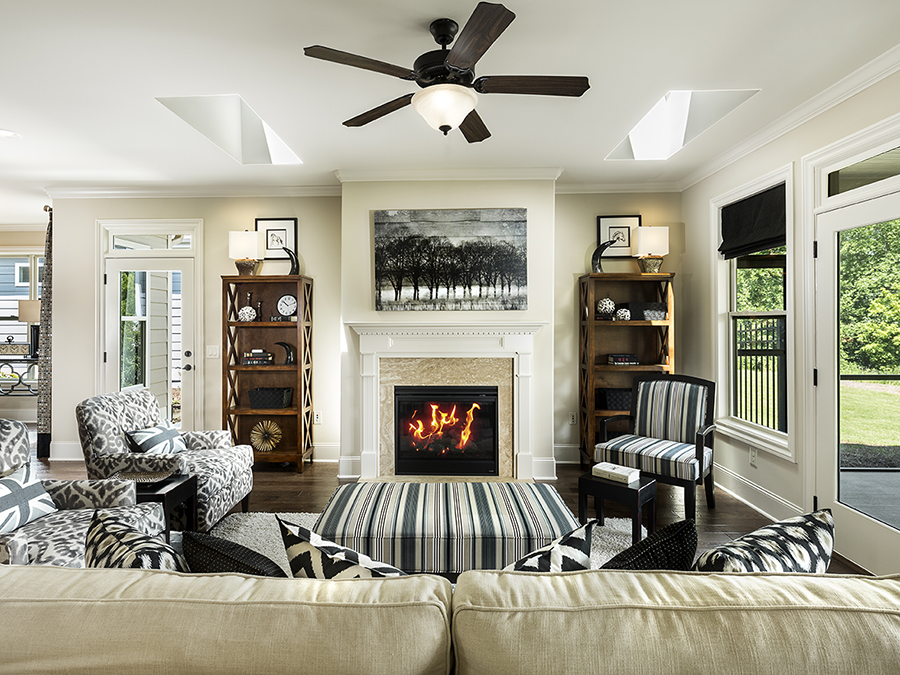 By the (Gas Log) Fire-Side
A November Poem, inspired by Robert Browning
How well I know what I mean to do
When dark evenings come after clocks have changed;
Inside my home, with worries few
After pleasantries with neighbors are exchanged,
Celebrating friendships old and new.
You will find me by the fire, I suppose
A book in my hand, joy in my heart;
Just a flick of a switch and I warm my toes,
No longer a match needed for a fire to start,
My fondness for my home just grows and grows.
Some evenings are spent entertaining friends,
The rooms are open and spacious and wide;
My appreciation for this community often extends
Past bricks and windows and finishes inside
To enjoying my life, a feeling that never ends.
Part of that enjoyment is outside my door
Wide windows provide an exceptional view
Rooms inside are one part, but there's so much more
I have a private courtyard outside, too;
And spending time in that space is something I adore.
In the mornings, I enjoy the quiet and peace
As my coffee I sip anywhere that I choose;
The rooms are so spacious, my things fit with ease,
Flexible spaces for guests, and more for my muse,
As an office or studio, or whatever I please!
My spacious garage houses both of my cars
With additional space for a fridge or workbench;
To access the attic, I climb actual stairs
(Not a ladder that, when climbing, makes me quite tense);
Storing seasonal stuff is a pleasant affair.
In the master suite, where I take my rest
Is where luxury finishes are truly defined;
Gorgeous views, great design – it all passes the test
For a home owner whose tastes are refined;
I sleep well each night, I must confess.
After a day of living a life filled with ease
What a wonderful place I have to wind down
From the moment they first in my hand placed the keys;
My home, by the fireplace, true joy I have found.
Welcome to Windsong, Where Life's A Breeze!