Boomers Spending Time Outdoors This Spring
Posted:
April, 2, 2020 |
Categories:
Uncategorized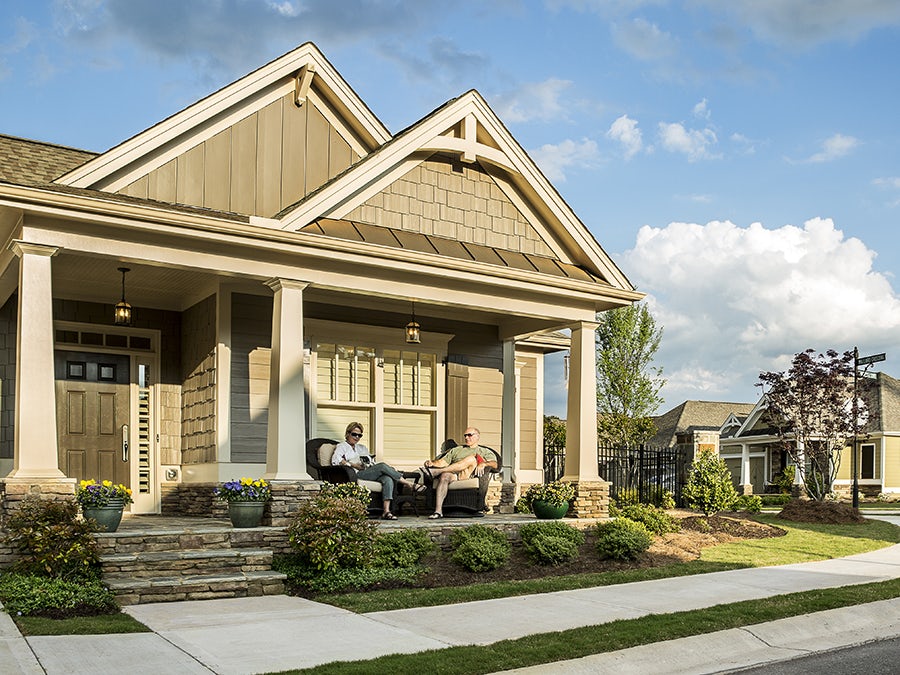 Yes, we're in the midst of numerous "shelter in place" policies, but that does not mean you have to stay indoors. In fact, medical professionals encourage folks to spend some time outside, especially as the days are growing warmer and we're enjoying more sunshine. (Don't even get me started on pollen, which some Georgia residents refer to as "Southern Snow.")
Windsong homeowners are finding solace in the outdoors, enjoying their front porches and private courtyards, soaking up the sun, reading a book, enjoying a nap in the hammock or lounge chair, or engaging in activities such as gardening, painting, or outdoor exercise.
Wide sidewalks in each community allow for strolls, dog-walking, power-walks, or jogging, where you can engage in friendly conversation with neighbors while observing proper distancing guidelines.
Self-distancing outdoors has definite health benefits, too. According to the American Heart Association, spending time in nature "can help relieve stress and anxiety, improve your mood, and boost feelings of happiness and well-being." Those are benefits that all of us can use right now. Add to that list that spending time outdoors makes it more difficult to stay glued to the news. While we want to stay informed, 24-hour news consumption is stressful in the best of times!
Heart Association experts also share that being outdoors helps to "energize your mind and body." Walking outside, tugging out a few weeds, filling the bird feeders, and similar activities lower anxiety levels, "even more than going to an indoor gym."
Finally, according to a study conducted by the National Academy of Sciences of the United States of America, "a 90-minute walk in nature lowers activity in the part of the brain linked to negative rumination."
If you want to learn more about the American Heart Association's benefits of spending time outdoors, visit https://www.heart.org/en/healthy-living/healthy-lifestyle/stress-management/spend-time-in-nature-to-reduce-stress-and-anxiety.
Every Windsong community is designed to make the most of your life at home – inside and outside – with homes and neighborhoods created with Active Adults in mind. Universal design features like wide hallways and doorways, plenty of natural light, accessible floorplans, and private outdoor spaces make staying at home enjoyable.
Welcome to Windsong – Where Life's A Breeze!