Boomers Redefine Giving Thanks
Posted:
November, 20, 2017 |
Categories:
Uncategorized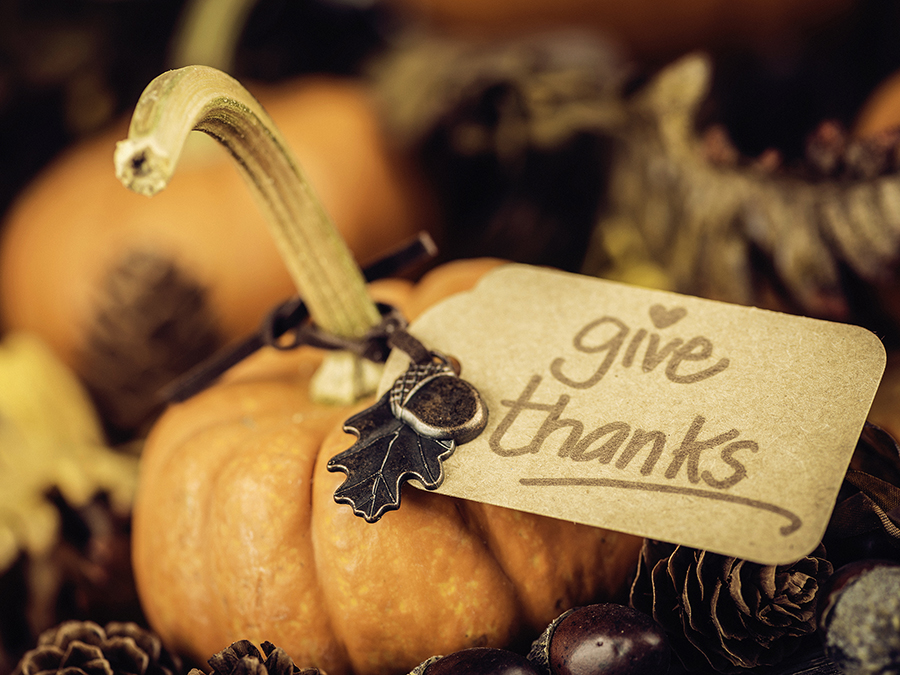 "I am grateful for what I am and have. My thanksgiving is perpetual." ~ Henry David Thoreau
In the list of celebrations filled with food and family, and steeped in tradition, two holidays stand out that are unique to Americans: Independence Day and Thanksgiving.
Hot dogs and apple pie dominate the menu of summer, and the day is punctuated by traditional fireworks displays. Outdoor meals and activities are dictated largely by the season.
November's holiday normally takes place indoors, with family gatherings (and a "kids' table") where the fare includes a turkey, potatoes with gravy, and pumpkin pie – foods reputed to have been a part of the first Thanksgiving.
"Piglet noticed that even though he had a very small heart, it could hold a rather large amount of Gratitude." ~ A.A. Milne
The table is dominated by seasonal favorites, but so are the entertainment options. For many Americans, Thanksgiving would be incomplete without a football game on the television and a post-meal nap on whatever sofa is available.

"Gratitude changes the pangs of memory into a tranquil joy." ~ Dietrich Bonhoeffer
Travel also accompanies the Thanksgiving holiday. Hartsfield-Jackson International Airport in Atlanta, for example, estimated 2.9 million travelers over the 10-day Thanksgiving travel period in 2016.
Windsong homeowners often relocate from other parts of the country to be closer to adult children and grandchildren, alleviating the need to join the holiday throng. Those who do decide to make use of highways or the airports will find that their homes are convenient to travel routes – one of Windsong's requirements for community placement.
"It is through gratitude for the present moment that the spiritual dimension of life opens up." ~ Eckhart Tolle
No matter how much you enjoy the traditions of a holiday, large gatherings are often marked by increased stress, particularly for those responsible for hosting, cooking, or coming up with entertainment.
Windsong keeps this in mind, as well, with floor plans featuring luxury kitchens and open spaces that make entertaining easy. Plus, private courtyards allow for outdoor dining in balmy November weather.
"Feeling gratitude and not expressing it is like wrapping a present and not giving it." ~ William Arthur Ward
If gatherings with family are out of the question, Windsong homeowners find enjoyment spending time with neighbors who share similar life experiences. Meeting neighbors and forging lifelong friendships is one of the features of each Windsong community that doesn't include lumber, nails, concrete, and sheetrock. For most homeowners, this is one of the biggest reasons they consider Windsong a great investment.
"Gratitude is the single most important ingredient to living a successful and fulfilled life." ~ Jack Canfield
Happy Thanksgiving, and Welcome to Windsong – Where Life's A Breeze!