Boomers Nudge Clocks Forward This Sunday, for "Longer Daylight"
Posted:
March, 9, 2023 |
Categories:
Events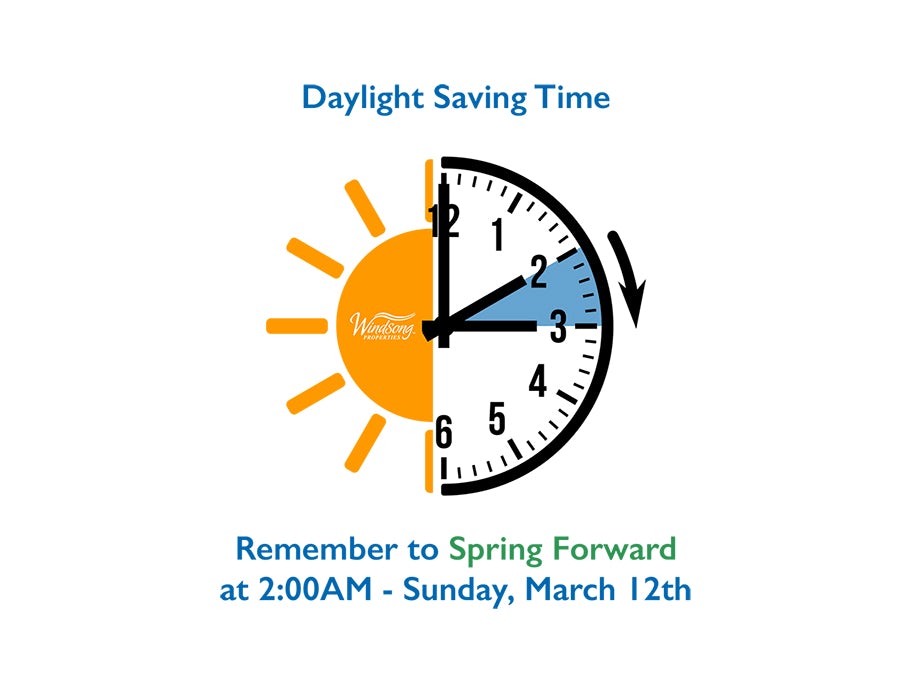 The sun doesn't care what time we humans say it is. The birds are still going to start singing with the dawn – whether it occurs at 6 a.m. or 7 a.m. And your dog or cat is still going to be staring at you, waiting for breakfast at "tummy time," since their internal clocks don't leap forward (or fall back).
Either way, this Sunday, at 1:59 a.m., we will Spring Forward one hour, "losing an hour of sleep," as we participate in this century-old tradition.
The first week is usually tough, especially for those of us whose work schedules begin at eight or nine in the morning. But for those among us who are retired, well, we can ease ourselves into the "new" time. And eventually all of us will adjust, appreciating the "extra" daylight hours we can enjoy in the evenings.
It first came into practice in 1918, under the guise of conserving energy. After all, when we arrive home in the dark, we turn on the lights. But if we have "longer daylight" in the evenings, we're more apt to stay outside to enjoy activities that are not as easy to participate in after dark.
The truth of it is that businesses wanted Daylight Saving Time each Spring because it made for happier workers, who were able to spend time in activities with their families after work; and for customers, who were more likely to go out and shop, dine, or other consumer-related activities, rather than retreat to their homes.
So, we adopted the policy under false pretenses, but researchers have found there are advantages to Daylight Saving Time:
More time for recreational activities including tennis, golf, walking or jogging, even gardening

Social activities, such as visiting with friends, dining out, etc., feel more accessible because folks don't have to drive home in the dark

People are more apt to attend sporting events (professional or youth sports), concerts, etc., during periods of longer daylight

Daylight Saving Time improves safety, with fewer pedestrian fatalities (13% fewer, in fact) during the hours leading up to dusk

Crime actually diminishes during Daylight Saving Time (7% fewer burglaries after we Spring Forward)
Currently, all 50 states have petitioned in some form or fashion to make Daylight Saving Time permanent (meaning, we would not "fall back" to standard time the first Sunday in November), and the petition is now in the hands of Congress to amend the Uniform Time Act of 1966.
For now, we'll spring forward this weekend, deal with a few days of adjustment, then enjoy the first day of Spring a week later (March 20).
At Windsong, no matter what time of day, or which direction the clocks turn, Active Adults are living their best, most vibrant lives with ease, rekindling old hobbies (or learning new ones), and meeting neighbors who become lifelong friends.
Welcome to Windsong, Where Life's A Breeze!