Boomers Establish New Roots When Planting Flowers
Posted:
March, 11, 2020 |
Categories:
Uncategorized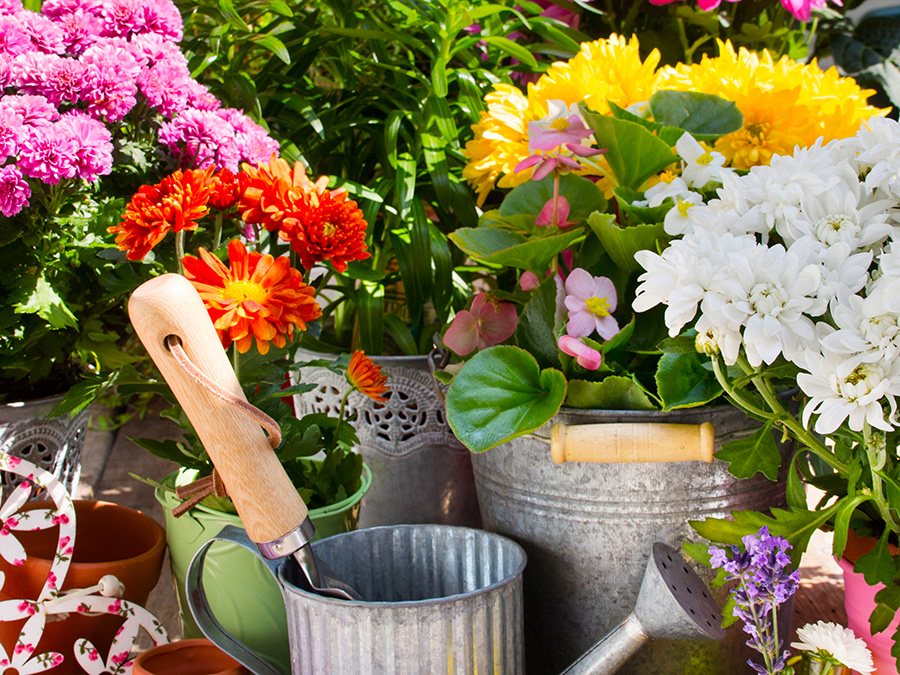 As we inch ever closer to Spring, our hours of daylight grow a little longer each day. Add to that Daylight Saving Time, and we find ourselves enjoying daylight until early evening through the month of March, making it a great time to start preparing the garden beds and containers for summer blooms and harvests.
In fact, March 12 is officially Plant a Flower Day, according to the crazy calendar that lists holidays and observances for every day of the year. Of course, you might want to make that an indoor flower, since we still risk frost until the end of the month.
Over the next few weeks, gardeners will be digging their tools out of storage, tilling the beds, yanking the weeds (why do they always show up first?), and inspecting containers to ensure they are still in good condition. Pruning shrubs such as boxwoods, roses, and crepe myrtles will allow sunlight to reach the innermost parts of the plants, and encourage healthy new growth.
This is a good time to visit a nursery and choose rose bushes, according to Georgia garden guru Walter Reeves. Give them a great start by digging a hole at least twice the width of the root ball, and fill it in with plenty of organic material and soil.
At Windsong, one of the most celebrated features in each home is not inside the home at all; it's the private courtyard or patio and wide front porches that give every homeowner the space to spend time outdoors, soaking up the sun, digging in the dirt, or sipping coffee and reading a good book.
Over the years, we've listened to our Active Adult homebuyers, who love their homes from the inside – gourmet kitchens, luxurious master retreats, inviting great rooms, and flexible spaces that make living their best lives easier than ever; but also appreciate the attention we spend on creating outdoor spaces to make their best lives better than they ever imagined.
Welcome to Windsong – Where Life's A Breeze!