Boomers Enjoy Thanksgiving Traditions
Posted:
November, 17, 2020 |
Categories:
Uncategorized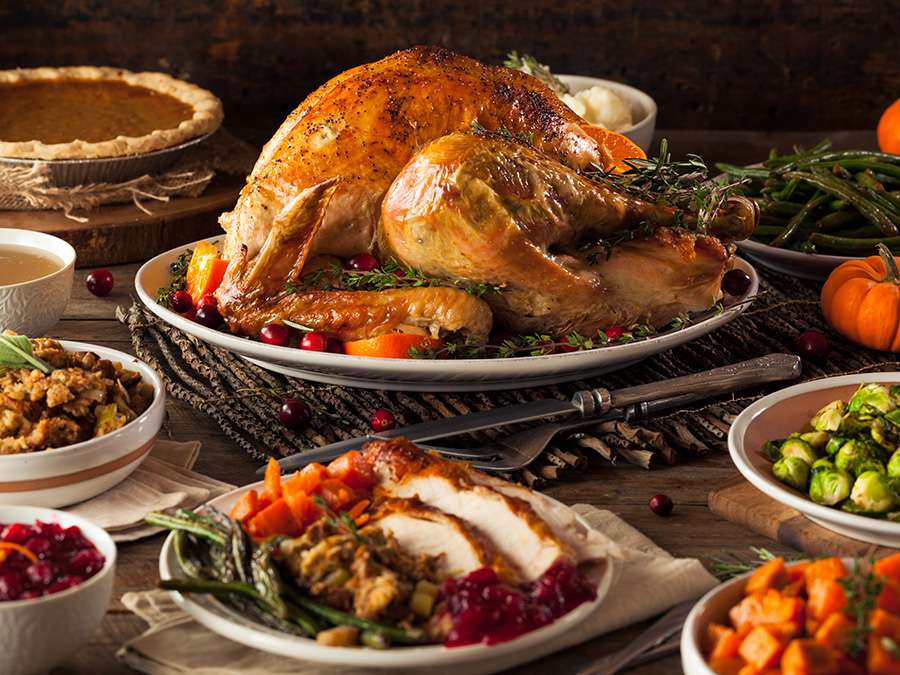 Just like most things 2020, Thanksgiving is going to require a "pivot": a different way of connecting with family and friends, preserving traditions while honoring health and safety, and honoring traditions in ways that may look and feel a little different than in years past.
For most of us, the reason we gather and celebrate in certain ways has to do with traditions, and with stories of holidays passed down from generation to generation. Just like ourselves, Thanksgiving meals look different, depending on who you are, where you were brought up, and personal preferences.
The "traditional" turkey with mashed potatoes and gravy, cranberry sauce, and green bean casserole – with a side table full of decadent desserts – dominates the holiday table of many American households. But some families may serve main courses or side dishes that give a nod to their own heritage: grain dishes like couscous or lentils, greens mixed into soups or stews, noodles and tomato gravy with sausage, for example.
The turkey and its accompaniments even change, depending on which region of the country you live in or were raised in. "Stuffing" with white bread, sausage, celery, and onions is one way to stuff the bird; across the South, cornbread "dressing" is the norm.
For dessert, pretty much anything goes, as long as there's pumpkin pie somewhere in the mix!
As different as our holiday traditions may seem, they have one thing in common: what we eat and how we celebrate is forged by how we connect back to our families and communities, no matter how far from "home" we've moved.
Since 2003, Windsong has created homes that honor the ideas and values of our home buyers, while encouraging the sense of community. Just like "celebrating Thanksgiving" may look different from one family to the next, "living in a Windsong community" means each home is built with quality products by people who are highly skilled in their craft, but the finishes and décor are unique to each individual.
Whether you gather in small groups, visit family, or celebrate "Zoom-giving" this Thanksgiving, we wish you health, happiness, and enjoyment as a member of the Windsong family.
Welcome to Windsong – Where Life's A Breeze!