Boomers Enjoy An Organized Home
Posted:
December, 10, 2020 |
Categories:
Uncategorized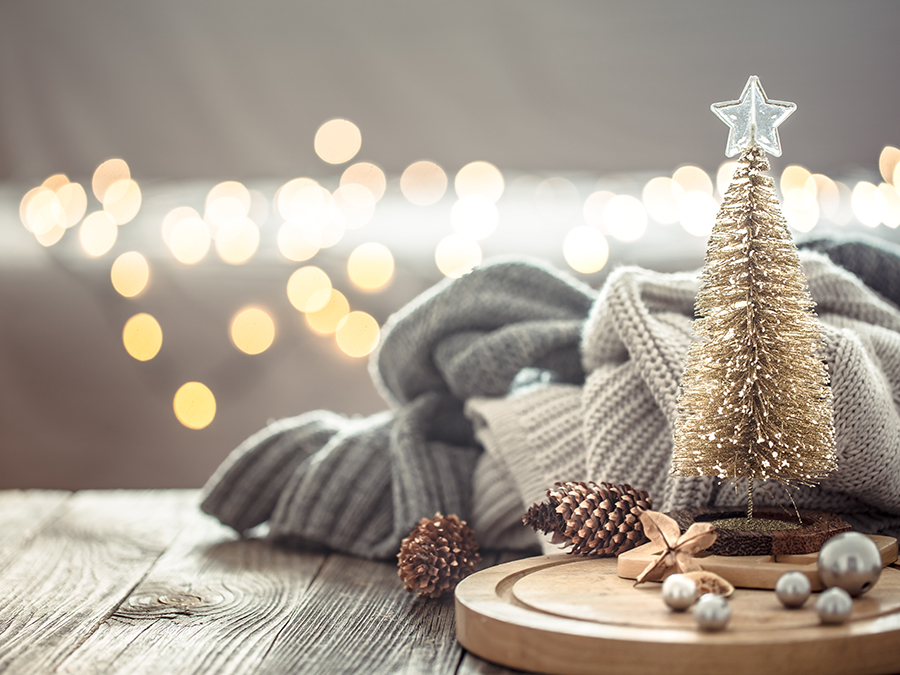 Decorating your home for the holidays allows you to celebrate a theme with color, lights, collectibles, and specialty items that are only on display for a few weeks every year. Holiday décor is associated with traditions and memories, but that doesn't mean you have to feel overwhelmed.
Following a few simple tips can help you stay organized, whether your home is in full-holiday swing, or everyday-living mode.
Minimize Everyday Clutter
Surfaces collect things, so the bigger the surface, the bigger the opportunity for clutter to get out of control:
Swap oversized coffee tables and side tables for an ottoman (or two) and a couple of small accent tables. Ottomans easily accommodate serving trays, a book-in-progress, or propped-up feet, without the chance of collecting coffee cups, magazines, or mail.
Right-size side tables so they only hold a lamp, a cup of coffee or glass of wine, and perhaps an extra pair of glasses, with minimal space for clutter.
Having a designated "home" for frequently used items means you'll always know where to find them when you need them:
Add a bin, shelf, or basket beside the main entry door for items that you need when you leave the house, such as reusable grocery bags, hand sanitizer, masks, and shopping lists.
Create a "drop zone" for frequently used (and easily misplaced) items, such as keys and cell phone chargers, so you'll spend less time searching for "lost" items.
Consider reorganizing the kitchen to make meal preparation, holiday baking, and clean-up easier:
Keep dishes and utensils you use every day in a convenient cabinet or drawer, and store infrequently used "specialty" pieces out of the way.
Group items (or ingredients) that are used together. For example, stock the "coffee station" withmugs, spoons, sweetener – and coffee, of course! - so everything you need is in the same place. Consider "stations" for snacks and on-the-go items, as well.
Streamline meal preparation by placing your go-to spices in the front of the cabinet or drawer.
When baking holiday treats, designate a space in the pantry for ingredients such as powdered sugar and decorative candies; keep cookie cutters, rolling pins, and other holiday baking-specific items in a single basket.
Create boundaries for holiday décor:
Display holiday cards on ribbons hung from curtain rods, or in a basket on the dining room table.
Make the tree the focal point, and use accent pieces sparingly throughout the room.
Display a nativity, collection of angel or Santa statues, or other items in a designated space in the room.
Each Windsong home is designed with your comfort and lifestyle in mind, including the way you decorate for and celebrate the holidays. Homes feature open floor plans and kitchens that are fabulous and functional, indoor and outdoor living spaces that allow you to reflect your unique style and personality, every season of the year.
Welcome to Windsong – Where Life's A Breeze!